Aloha Friday Photo: Oahu From The Window Seat
Today's Aloha Friday Photos give us unique views of Oahu from the air. Mahalo to Charles Jordan from our facebook community for sharing his photos.
This first photo shows Diamond Head (Le'ahi) Crater in the center. Waikiki Beach is off to the left.  When I look at the profile of Diamond Head, I can't visualize the practically perfectly shaped circle of the crater as Charles' photo shows so well.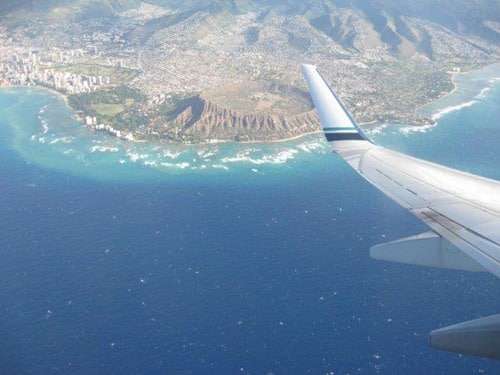 But, wait, there's more! Yep, you got it, we have two Aloha Friday Photos today. "Ceeeelabrate good times, c'mon!" OK, maybe I'm overreacting a little, but seriously, I do love the Aloha Friday Photos you share with us.

This next photo is of Hanauma Bay, which Charles tells me is his favorite place in Oahu. From this bird's eye view, you can see how protected the bay is making it an excellent snorkeling spot.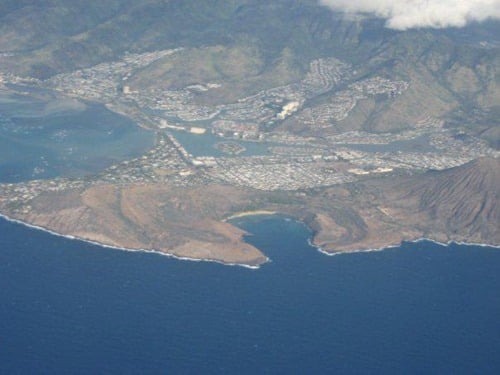 Thanks to Charles for sharing his view of Oahu from the window seat.