Aloha Aulani, A Disney Resort & Spa!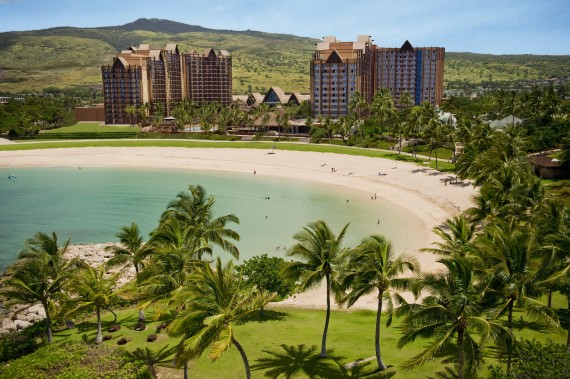 I love my job as your trusted Hawaii vacation advisor. Here's one of the newest reasons I adore my work – the folks at Disney have invited us out to the Grand Opening of their first Hawaii resort and spa, the Aulani! This new 21-acre Aulani resort is located in Ko Olina on the western (leeward) side of Oahu.
We don't plan on keeping this experience to ourselves. We want to try to bring you along as much as we can with photos, videos and posts on facebook and the blog.
Please let me know if you have any questions about Aulani . I'll do my best to answer them while I'm there.
Update: see our full written Aulani review.
Photo courtesy of Disney