Hawaii Canvas Print Winner (and a Special Offer for Everyone!)
Aloha, Andy again. 🙂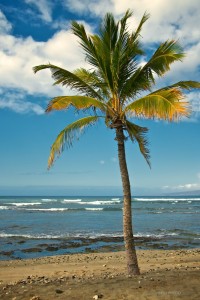 Wow, we had dozens of comment and Facebook entries for our Hawaii Canvas Print prize giveaway. Thanks to everyone that entered and my special heartfelt thanks to all of you that took the time to compliment me on my photos. Go Visit Hawaii readers rock!
OK, so you want to know who won? Well, we assigned a number to each entry and our randomly chosen winner is "Janet" who chose "Palm Oasis" as her favorite print. So, Janet, if you're reading, congrats and please email us your mailing address to govisithawaii AT gmail.com.
Now, if you didn't win, don't lose heart. We've created a special 25% off coupon code good against any Hawaii prints in our gallery and valid until the end of September.
Use "govisithawaii" for 25% off.
You can use the coupon against your entire order, so why not stock up on some early Christmas gifts while you're shopping?
Thanks again for entering. Stay tuned, I have it on good authority that Sheila has a brand new contest coming very soon. 😉