Aloha Friday Photo: Blazing Big Island Sky Edition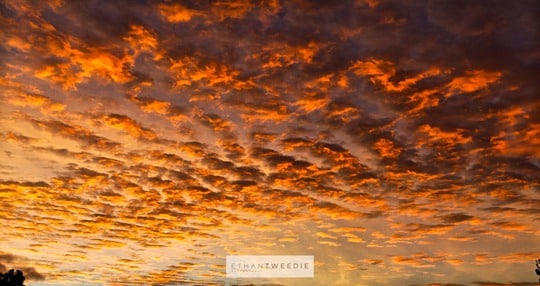 Today's photo comes to us from Big Island photographer Ethan Tweedie. I met Ethan Tweedie on facebook via my friend Cynthia Hoskins. She had shared Ethan's photo on her facebook wall and I was wowed! I asked Ethan if we could have his permission to post his photo, et voila!
Ethan took this sunrise photo at his house on August 14th. Catching beautiful sky views like this one is definitely worth the effort of getting up early. Wouldn't you agree?
Mahalo, Ethan, for allow us to share your beautiful photo!