Aloha Friday Photo: Santa gives Lana'i two shakas!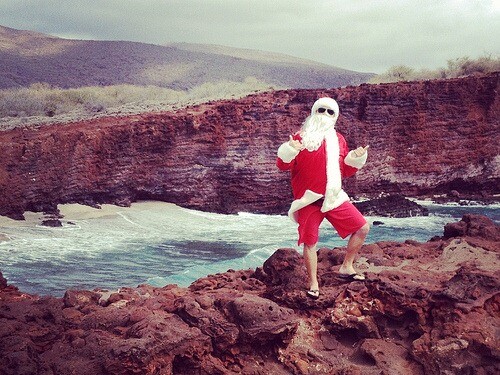 T'is the season for Santa to rejuvenate before Christmas Eve. Last year, he visited the island of Lana'i for some r and r (rest and relaxation) in early December.
Shorts, sunglasses and flip flops suit Mr. Claus quite well. I bet he appreciated his Lana'i winter warm up from the usual North Pole freezing temps.
From this photo sent to us by the staff at Four Seasons Lana'i Resort at Manele Bay, Santa appears to be having a great time exploring the island. He's making the shaka sign with both hands indicating he really likes it here. Andy and I tend to agree with Santa, as we love Lana'i and think it's one of Hawaii's best kept secrets.
Happy Aloha Friday!