Aloha Friday Photo: Kauai North Shore Edition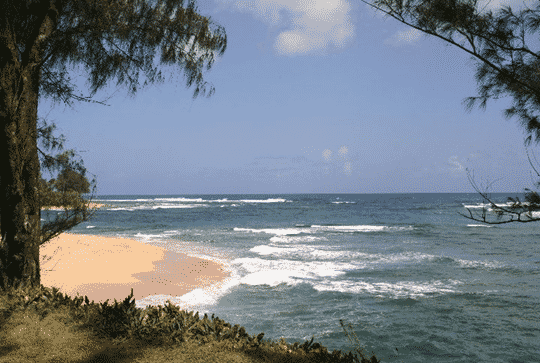 Today's Aloha Friday Photo was taken by Karl Moss on his very recent trip to Kauai with his wife. Karl says he believes this photo is from Wainiha Bay off of Highway 560 on Kauai's North Shore.
I love that Karl composed this photo with flanking Ironwood Trees. And, that little section of golden sand is calling me to plop on it. Is it calling you, too?
Mahalo to Karl for sharing his Kauai vacation photo with us.