Aloha Friday Photo: 'A Trail To A View' Edition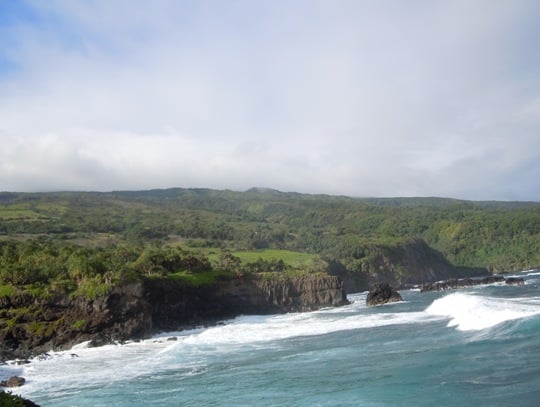 Today's Aloha Friday Photo was submitted by Catherine who enjoyed spending New Years in Maui along with her husband, son and good friends.
Catherine took this photo from the Kipahulu region of Haleakala National Park that you can find beyond Hana off the spectacular road to Hana. More specifically, she took this photo from the Kuloa Point Trail, which is an excellent and relatively easy loop hike from the visitors center to the Oheo Gulch (also called the Seven Sacred Pools).
Mahalo to Catherine for sharing her beautiful Maui vacation photo with us!