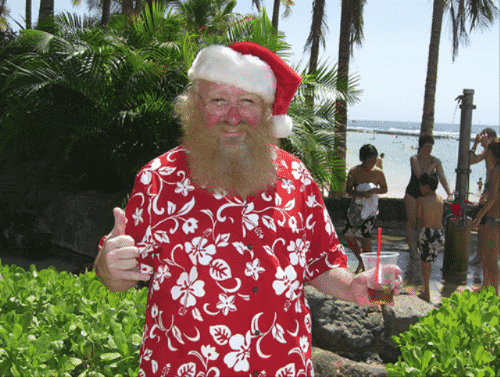 Today's Aloha Friday photo is really a blast from the past. My friend Dave from Oahu sent this photo to me back in 2007. He saw Santa down in Waikiki Beach mingling with the crowd just before Christmas.
Santa looks so relaxed with a mai tai in one hand and flashing a shaka with the other hand. I guess he's been doing this Christmas present delivery thing for so long, that it's no stress on him. Why not go to Hawaii to recharge the batteries before the big night? Makes sense to me! 🙂
Mele Kalikimaka to you and yours on this Christmas Eve Aloha Friday.