Two words that are well-known bffs are Kona and coffee. Today's fields of Hawaii photo is of a Kona coffee farm on the Big Island of Hawaii. When you visit, you can find plenty of free coffee farm tours and tastings.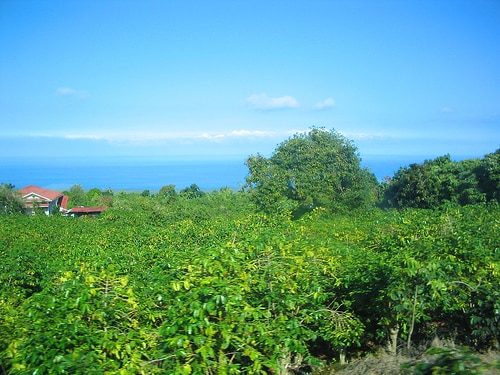 Kona coffee is considered to be among the best coffees in the world. What makes it special? As the Kona Coffee Council says,
Rocky volcano slopes nurture it.
Sun-drenched mornings ripen it.
Misty afternoons refresh it.
Six hundred farmers meticulously handpick it.
Though not as famous, you'll also find coffee fields on Molokai, Kauai, and Oahu.
Photo use from flickr by creative commons.