Through this blog, I have been blessed to have made many good friends in Hawaii that I keep in touch with via twitter and facebook. I noticed a trend from my Hawaii friends in the last day. Many of them are talking about how it's freezing in Hawaii.
I had to wonder, what sort of cold snap has hit Hawaii? So I checked the Hawaii News Now weather page. Nighttime low temperatures have dipped into the – gasp – upper 60's! Isn't perception a funny thing? Now, I know my friends don't actually believe it's freezing, but to them, this little spurt of colder weather in the evenings does feel chilly, indeed.
As I've mentioned in the 50 Facts About the 50th State Series, Hawaii offers year-round warm temperatures — even in the winter. Lows don't normally dip down below the mid-60's.
On Sunday, I returned from 17 wonderfully warm nights in Hawaii. We're talking 17 nights of wearing such winter duds like shorts, short-sleeved shirts, and flip flops.
Here's a photo I took last week at the beautiful Hawaii Tropical Botanical Garden. How on earth are those orchids and tropical plants surviving the frigid 70-degree temps? 😉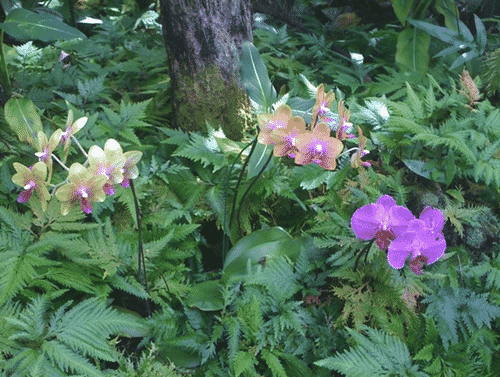 Who else besides me would like to go experience some of of those boo-chilly temperatures in Hawaii this winter?
Before we close this post, I should mention that chilly temperatures are all relative and subjective. To be fair, most folks who live in Hawaii don't have any form of heat in their homes.
For more on Hawaii's weather detailed by island, see this page on Hawaii weather.