Waikiki & Oahu Thanksgiving Dinners & Events 2009
For the 2019 Thanksgiving edition, click this link —> Waikiki Beach Thanksgiving Dining and Events for 2019
——
2009 OPTIONS LISTED BELOW FOR REFERENCE PURPOSES
If you are going to be on Oahu for Thanksgiving 2009, then you'll find several opportunities to celebrate the day with a bit of tradition and Aloha.  Here's a great collection of special Thanksgiving dinners, buffets, parades, and celebrations going on Thursday, November 26, 2009.
Oceanarium Restaurant at the Pacific Beach Hotel – For a unique setting, consider having Thanksgiving with the fishes in the Oceanarium Restaurant with their large saltwater aquarium. Oceanarium Restaurant will offer Thanksgiving Day brunch and dinner buffets. See their brunch menu here which costs $36 for adults and $13.95 for children. Brunch will be served from 9am until 3pm. Their dinner buffet menu will be served from 4pm until 10pm with a price of $41.95 for adults and $15.25 for children.
The Royal Hawaiian, that famous "pink lady of Waikiki", has an afternoon Thanksgiving buffet planned for the Monarch dining room. In addition to the buffet, guests will also enjoy Hawaiian entertainment. The cost of the buffet is $88 for adults and $44 for children. Note that children ages 4 years and younger eat free. This buffet will be offered from 3pm to 5pm and if you're driving there, free parking is included with the buffet. See this link for the menu and contact details on how to make a reservation.
Waikiki Beach Walk, Outrigger, and Ohana Resort restaurants will have many special Thanksgiving meal options. See this link for the complete listing. If you're trying to stretch your budget, notice the Harvest Roast Turkey Dinner for $9.95 at IHOP at OHANA Waikiki Malia.
Hanohano at the Sheraton Waikiki will offer a four-course "from farm to table" Thanksgiving dinner from 5:30pm to 9:30pm. I'll keep an eye open to see if they post a link to the special Thanksgiving dinner. The special menu includes soup, salad, entree, and dessert with all the traditional Thanksgiving ingredients, but with a sophisticated Hawaii twist. For example, the entree is: Herb Roasted Smoked Turkey with 3 Hamakua Mushroom, Maui Onion and Chestnut Stuffing Roasted Fall Vegetables, Big Island White Honey Glazed Sweet Potatoes, Apricot and Cranberries, Giblet Gravy, Yukon Gold Potato Puree, and Pancetta Brussel Sprouts. The cost for the Thanksgiving menu is $85 ($110 with wine pairings) per person plus tax and gratuity. The Twist at Hanohano will also offer their standard three-course menu priced from $65 per person. As you know, I'm a big fan of the view from Hanohano. (Psst: my advice is to reserve a table near the window on the Diamond Head side of the restaurant.) Fancy some Thanksgiving dancing?  The dynamic swing band Hot Club of Hulaville will perform from 7:30 to 10pm. For reservations or more information, please call the dining desk at 808-921-4600 or send an email to tdrc.hawaii@starwoodhotels.com.
Kai Market, also at the Sheraton Waikiki, will offer a more family-friendly Thanksgiving brunch and dinner option. Kai Market's Thanksgiving Day brunch is open from 10:30 am to 3:00 pm. Prices are $49 for adults, $15 for children 6-12 years old; children 5 years and younger eat free, one child per paying adult. I will link to the menu when it becomes available online. The restaurant opens again from 5:00pm to 9:30pm for Plantation Nights Thanksgiving Day Dinner Table. Prices for dinner are $55 for adults, $15 for children 6-12 years old; children 5 years and younger eat free, one child per paying adult. For more information about Starwood Hotels & Resorts Hawaii please visit Starwoodhawaii.com or call 1-866-716-8140.
Bali Steak & Seafood at the Hilton Hawaiian Village presents a four-course dinner with all the trimmings.  It starts with a smoked duck salad with toasted walnuts and balsamic vinaigrette, followed by a roast kabocha soup with lemongrass.  Diners can choose between three entrees:  roast turkey with sausage stuffing and Molokai sweet potatoes and Hamakua mushrooms with cranberry chutney and gravey; or seared Pacific snapper with butternut squash risotto; or grilled tenderloin of beef with whipped Yukon potatoes.  The evening ends with a trio of Thanksgiving desserts:  pumpkin crème brule, pecan tart and cranberry cheesecake.  Bali's Thanksgiving dinner is $75 for adults and $45 for children under the age of 12. Call 808-949-4321 for reservations and more information.
Tropics Bar & Grill at the Hilton Hawaiian Village will celebrate its first Thanksgiving after opening this summer on the ground floor of Alii Tower.  On Thanksgiving, Chef Shannon Olvera and her team are offering a three-course meal that goes well with football on Tropics' four flat-screen televisions.  The menu starts with a choice between butternut squash cream soup and tossed Tropics fall salad with Waimanalo greens, dried cranberries, toasted walnuts with mango ranch dressing.  Diners will then have a choice of entrée that will also come with roasted pineapple bread stuffing and mashed potatoes:  citrus and sage brined roast turkey; rosemary roast pork; or grilled salmon with caper tomato supreme sauce.  The dessert is a pumpkin pie tart with whipped cream.  Tropics' Thanksgiving meal is $48 for adults and $28 for children under the age of 12. Call 808-949-4321 for more information.
Ruth's Chris Steak House will offer a special New Orleans-inspired Thanksgiving menu starting at 5pm. The menu includes choice of soup or salad, traditional oven roasted turkey with cornbread Andouille stuffing, and all the traditional sides. For dessert, you can choose between pumpkin cheesecake or sweet potato pie ala mode. This three course dinner is priced at $45 for adults and $19 for children. For reservations in Waikiki, call 808-440-7910.
Wolfgang's Steakhouse by Wolfgang Zwiener will feature a special turkey dinner from 11am until 10:30pm. The dinner features slices of turkey plus all the traditional sides and a slice of pumpkin pie for $34.95. Reserve by calling 808-922-3600 or reserve online with OpenTable.
Embassy Suites at Waikiki Beach Walk offers a very good value buffet. This Thanksgiving buffet will include items liek  guava-glazed sweet potatoes with toasted coconut, pumpkin soup with brandy and oven-roasted turkey with cranberry-ginger chutney. The resort will be hosting this celebratory feast on November 26, 2009 from 5 p.m. to 8:30 p.m. on its Grand Lanai at just $29.95 for adults and $15.95 for kids ages 6 to 12. Kid under five years old are free with each adult paid buffet. Reservations are required and can be made by calling the resort at 808-921-2345.
The Beachhouse at the Westin Moana will feature a three-course tasting Thanksgiving dinner menu from 5:30pm to 9pm. Here is a link to the menu.  The cost is $65 for adults and $35 per child. You'll have lots of options as you'll be able to order a la carte and a special child's (keiki) menu will be provided. For reservations or more information, please contact the Starwood dining desk at 808-921-4600 or e-mail tdrc.hawaii@starwoodhotels.com Also, see this link for more information on The Beachhouse.
Lani Kai at the Westin Moana Surfrider will prepare a huge buffet spread with island favorites like ahi poke as well as traditional roast turkey and dressing. The buffet will include separate stations for appetizers, hot and cold entrees and desserts. See the complete menu here. The buffet will be open from 3:00pm to 8:00pm and the cost is $75 for adults and $45 for children ages 6 to 12. Entertainment will be provided by a strolling Hawaiian Trio Hala'i from 3:30pm to 7:30pm. For reservations or more information, please contact the Starwood dining desk at 808-921-4600 or e-mail tdrc.hawaii@starwoodhotels.com
Thanksgiving Meals To-Go
If your accommodations offer cooking facilities, you might be interested in these economical heat and eat Thanksgiving to-go options.
Pacific Beach Hotel Catering offers Wiki-Turkey Take-Out Banquet that can be prepared in two "easy" hours. For $89 you can heat and assemble a traditional thanksgiving feast for six to eight. See more about the menu and ordering details, click here.
Zippy's offers a couple of different traditional Thanksgiving meals to go starting at $36.95 for a meal that serves four people. See this link for the ordering options and details.
The 35th Annual Turkey Trot will give you a chance to burn off those Thanksgiving calories before you eat them with a 10-mile run on Thanksgiving morning. Registration is at the Kapiolani Park Bandstand at 6:30am and the run begins as soon as all are registered, so participants are advised to arrive early. Each runner will predict their finish time. At the finish line, their predicted time is compared to their actual finish.  Awards will be given to those coming closest to their own predicted finish time; also, there will be random drawings of finisher names for door prizes. Entry fee is $3; no watches, headphones, or pacing devices are allowed. For more details see this link.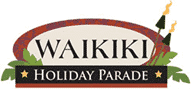 11th Annual Waikiki Holiday Parade marches through Waikiki on Friday, November 27. The parade commemorates Pearl Harbor Survivors and the anniversary of the attacks. The parade starts at 7:00pm and will feature thousands of marchers, vehicles and bands from all over the US. The parade starts at Fort DeRussy and follows Kalakaua Avenue to Kapiolani Park. For more information, see this link.
——-
I will keep this list updated as I discover new options and details. So, if you've not already made your plans, do check back for more options. Several other resorts will also have a special meal for the day, so also check with the concierge of your accommodation for their options. Happy Thanksgiving!