New Year's Eve 2021/2022 in Hawaii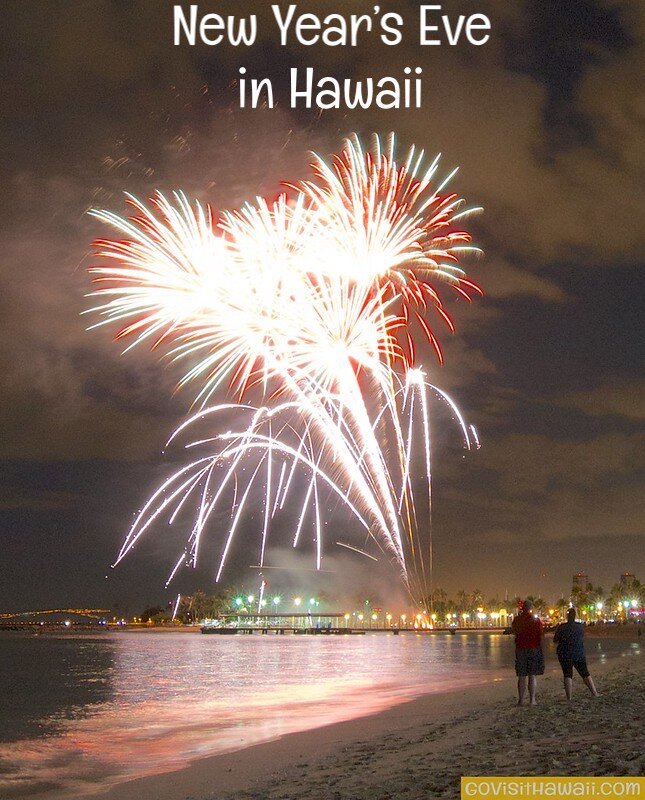 Hawaii's New Year's Eve 2021/2022 will definitely be more lively as compared to last year, but not fully back to pre-pandemic levels. Some midnight fireworks shows and parties are back in action, while others are still on a pause. Here's an island-by-island summary of what's going on to welcome in 2022.
Oahu
The biggest public fireworks event in Hawaii will be held at Waikiki Beach! A spectacular  midnight display by Grucci will provide an exciting welcome to 2022. The fireworks will launch from offshore barge which should allow great vantage points along the beach and surrounding areas. See this link for more information on this fireworks show.
Other festive events that are back for this New Year's Eve are luaus, buffets, cruises and gourmet prix-fixe dinners. See our Waikiki/Honolulu New Year's Eve Guide for many more details.
Maui
If Maui is your destination, you'll find some fun New Year's Eve parties and cruises to ring in 2022. See our Maui New Year's Eve Guide for more details.
Lanai
Four Seasons Resort Lanai hosts a New Year's Eve party at their Luau Gardens. This festive event includes a midnight fireworks show. See this link for more details.
Hawaii (Big) Island
New Year's Eve on the Big Island looks to be relatively subdued again this year. In our Hawaii (Big) Island New Year's Eve Guide, we've noted just a few special events. Guests of the luxury hotels should inquire about special events.
Kauai
Much like Hawaii's Big Island, New Year's Eve on Kauai looks to be fairly quiet this year.
—
Note that some of the luxury resorts host private New Year's Eve parties for their guests. Some include fireworks shows. If you are staying in a luxury resort, check directly with your resort for more details.
—
We feel it's important to make visitors aware that COVID cases are surging in Hawaii. This week, Hawaii reported the highest single-day case count. Presumably, these cases are being driven by the omicron variant, which experts say may not be as bad as previous variants. Statewide hospitalizations due to COVID remain relatively low in comparison the the delta variant surge in late summer 2021 in Hawaii.
—
Wherever you may be ringing in 2022, we wish you Hau'oli Makahiki Hou!