A GoVisitHawaii.com Milestone Worth Sharing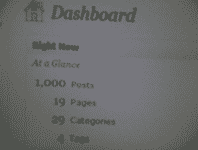 I thought I'd share with you that Go Visit Hawaii reached a milestone of publishing 1,000 posts today. In fact, this post is number 1,001.
Though that statistic is nice and all, there's another statistic that fuels my posts and that's your comments. At this moment, Go Visit Hawaii has 3,560 comments. Thank you, readers, for all your comments, notes, and ongoing support!