Don't Miss Kauai's Hanalei Valley Lookout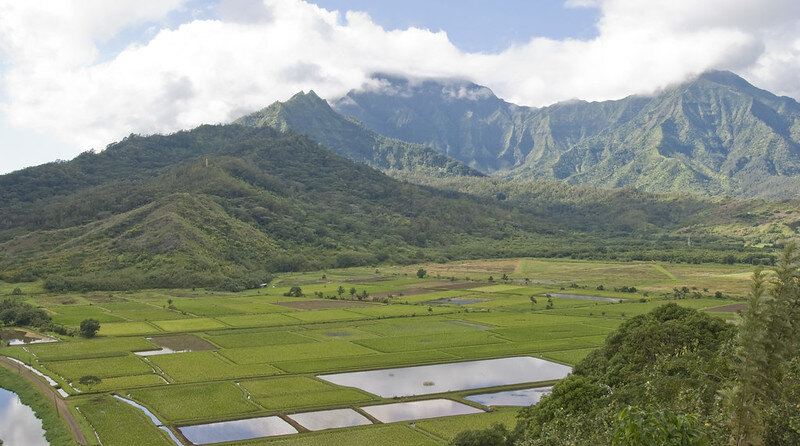 When you visit Kauai, you must make a stop at the Hanalei Valley Lookout. Here, you'll see the Hanalei River and taro fields flanked by mountains and waterfalls. It's a view that beckons you to soak it all in.
Though I've probably visited this lookout at least a dozen times, I never get tired of the view. I like to admire the shades of green and how they vary based on the sunlight and time of day. So, if you have the time, I'd encourage you to see this view several times during your vacation.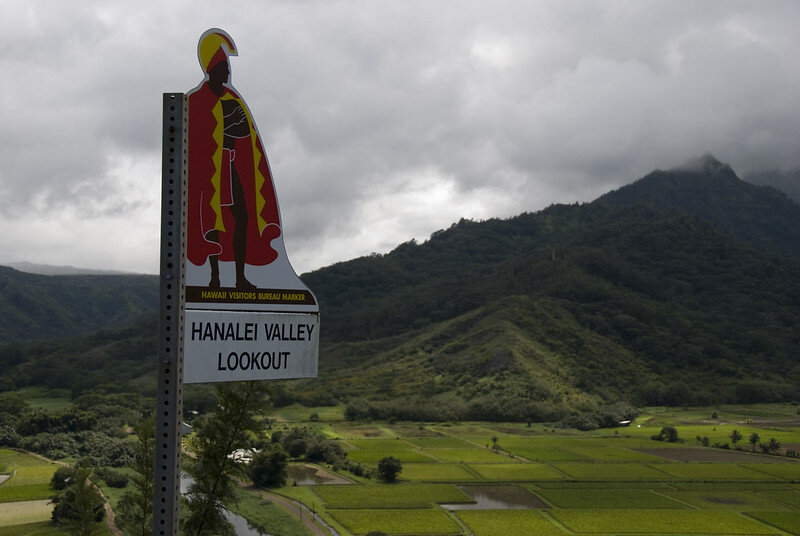 You'll find the Hanalei Lookout just off Highway 56/560 around the Princeville area. Look for a pull out on the mauka (mountain) side of the road just past the Princeville shopping center as you head west, towards Hanalei. For a Google Map to create directions, see this link.
For more ideas of what to see and do on your vacation, see our Kauai itinerary planner.