Tips for Visiting Hawaii Volcanoes National Park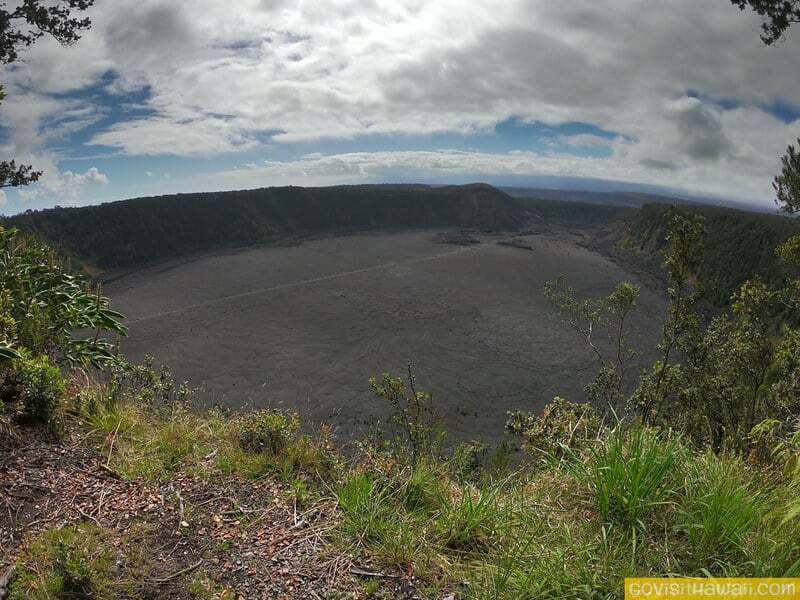 When you vacation on the Big Island, one thing you must not miss is spending at least a day exploring the world's most active volcano at Hawaii Volcanoes National Park. It's truly amazing to see acres upon acres of hardened pahoehoe and a'a lava, massive craters, steam vents, lava tubes, petroglyphs, Ohia trees, and the giant hapu'u ferns, just to name a few of the fascinating sights.
As you plan your day or two or more at Hawaii Volcanoes National park, you do need to be prepared for the special environment there. The park's website has loads of useful information for planning your visit, so do check it out. In this post, I share additional tips along with my insight to help you plan your visit.
1. There are no gas stations inside the park, so make sure you have plenty of gas. To be on the safe side, have your gas tank close to full. There is a gas station in the village of Volcano that's just outside the park.
2. There are restaurants in the park — Kilauea Military Camp and Volcano House. Both restaurants are located off Crater Rim Drive.  You'll also find a few restaurants and shops in the small village of Volcano, which is just outside of the park. Here's a link to the TripAdvisor member ratings of the Volcano restaurants.
3. Do plan to bring plenty of water with you.
4. Choose your clothing and footwear wisely. Wear shoes that are good for hiking. Even if you don't plan to hike, getting to some of the lookouts require you to walk over the uneven surfaces which can be tricky. If you plan some hiking, it's best to wear hiking pants to protect your legs in the event that you fall on the lava. Falling on lava can be like falling on broken glass. Wear a hat or visor. Don't forget to slather on your sunscreen.
5. Be prepared to pay an entrance fee. For a car, the current price is $30 which gives you access to the park for seven days. Note that the park is open 24 hours a day, year-round.
6. Make the visitor's center your first stop. It's open from 7:45am to 5:00pm daily. The folks here are friendly and very helpful. At the visitor's center, politely ask about the conditions and any closures, pick up a park map and trail maps. Ask about any special events or guided hikes that may be offered the day of your visit. Ask for advice on viewing the lava activity, if it's active.
7. If you are going to check out the lava tubes or be in the park after dark, bring a flashlight per person. Though Thurston Lava Tube is normally lit, the lighting can sometimes go out for several hours or days at a time.
8. Make sure you are aware of the hazards in this unique environment. For example, volcanic fumes are hazardous to everyone, so limit your exposure. See all the park's advice for your safety.
9. Don't be tempted to go wandering off trails. It is very, very easy to get disoriented and lost if you go off trail.
10. Everyone wants to the red hot lava flowing though its path is very unpredictable. Sometimes it's flowing in the park's boundaries and sometimes outside. See my post on how to find the most up to date information on what's going on with the Big Island lava flow. You can follow the daily updates of Kilauea from the Hawaiian Volcano Observatory's reports. Be sure to also check with the park's visitor's center. If you do have the opportunity to see the lava flow, review my tips for watching the lava flow.
11. Some thoughts for fun:
One of my favorite hikes in all of Hawaii is the Kilauea Iki trail. So, do check it out if you have three or four hours to spare.
The small nearby village of Volcano has a post office. Send yourself and your friends a postcard from [a] Volcano.
12. If possible arrive in the park early in the morning to beat the crowds. Note that the park is open 24 hours per day. The visitor's center opens at 7:45am.
So these are my tips, for those of you who have been to Hawaii Volcanoes National Park, what other advice would you add? Please share your thoughts on visiting the park and your tips.
—-
See more ideas of what to see and do on Hawaii's Big Island.