I only have one day on Kauai. What should I see?
I'm kicking off this new series of one day island itineraries with a visit to Kauai. If I only had one day to visit Kauai, I would focus my time on seeing the Waimea Canyon and Kokee State Parks.  These colorful parks are adjacent to each other, so it's easy to see both in one day and they are completely free to visit.  Baring any weather issue, you'll end up with many beautiful photo opportunities and views that will almost take your breath away. The photo above shows the Kalalau Valley that you can see from the Kalalau Lookout and Puu o Kila Lookouts at Kokee State Park. So, let's take a practical look at how we can see these excellent parks in one day.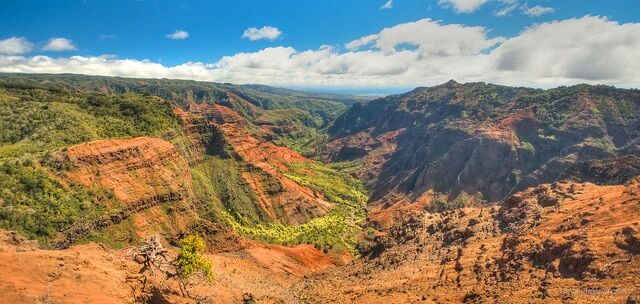 Arrival and arranging transportation:
First, you'll most likely arrive in Kauai at the Nawiliwili Harbor or at the main airport in Lihue. You can pick up a rental car and/or shuttle service to the rental companies. (I suggest you shop around for rates and make a reservation before you arrive. See our Hawaii rental car tips.) Be sure to grab a free map provided by the rental car company and use it to navigate your way to the southwest side of the island heading in the direction of Highway 550, Waimea Canyon Drive. If you don't want to do the driving, you can easily find tour companies who can arrange a full service tour for you.
Considerations before you get to the parks: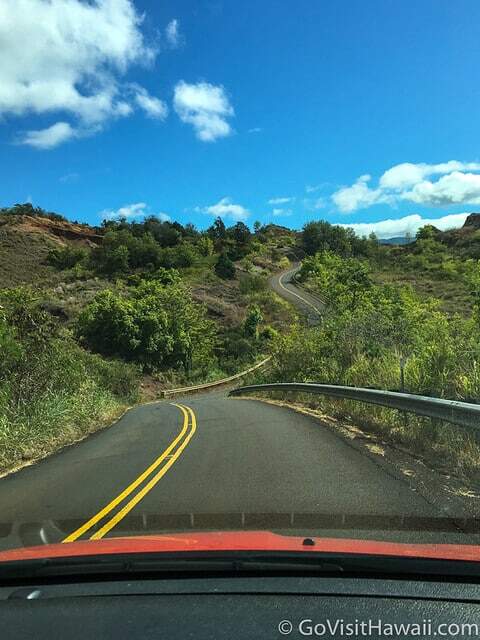 At the parks:
If you still have time, here are other ideas of what to see on your way back to Lihue:
And what else would I do if I had two days or maybe more?