What to do with your valuables when you snorkel?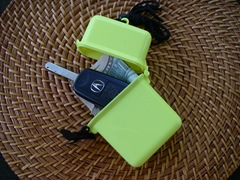 The savvy reader knows that you should never leave your valuables unattended on the beach. So what are you to do with your money, phone, car keys, room keys, license, credit cards, etc? How will you keep them dry when you snorkel, kayak or snorkel? Store them in a floating waterproof carry case or a type of dry sack.
You can search for waterproof cases and dry sacks online. Check REI or Amazon.
Since we originally wrote this article in 2008, several new solutions have become available. Waterproof pouches with straps have become popular and they're reasonably-priced, too. For example, here's a popular waterproof pouch (or fanny pack) from Amazon that holds the essentials.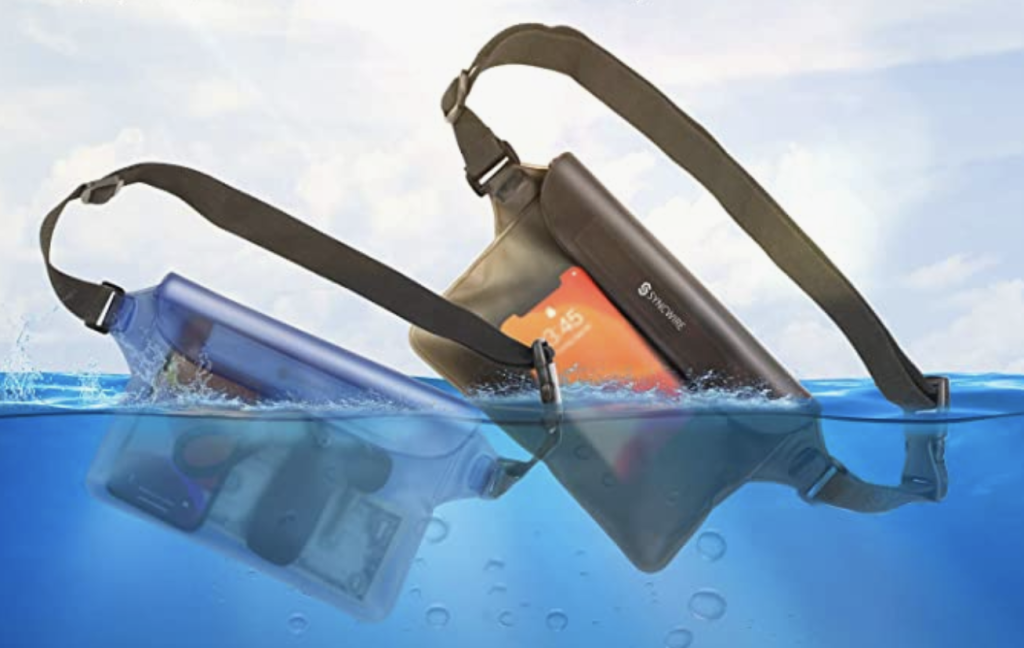 You can also check in your local stores like Wal-Mart and Target. As summer swimming gear is arriving in stores, this is a good time to look for waterproof cases. Oddly enough I found the floating waterproof case shown in the above photo at my local Kroger grocery store.