Tips for visiting Oahu's Hanauma Bay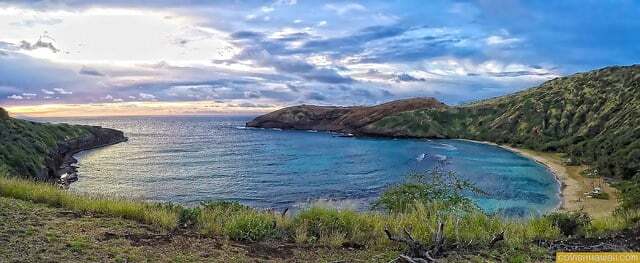 Isn't Hanauma Bay Nature Preserve stunning? There's no wonder why it's been the setting for scenes in dozens of movies.
Hanauma Bay is Oahu's most popular place to snorkeling due to it's beauty, coral reefs and protected bay. Here's a little video overview of Hanauma Bay with video clips from our time snorkeling there.

Hanauma Bay is a marine preserve. To keep this special place protected, access is limited. Before dipping a toe into the bay, visitors must be educated on the importance of protecting the marine life and reefs.
If you'd like to visit Hanauma Bay, here's what you need to know:
A new reservation system was implemented April 2021. See our article about this new system.
Check out these two pages:
Be sure and familiarize yourself with safety tips. There are lifeguards at this bay.
The preserve is open Wednesday through Sunday, which means it's closed on Mondays and Tuesdays.
The parking lot opens at 6:45 a.m. The last entry is allowed at 2 p.m. All visitors must exit by 4 p.m.
Non-residents of the state of Hawaii must pay an entrance fee of $3 per car to park. You can view the bay from the parking lot level.
If you do not have a rental car, you can get to Hanauma Bay by taking TheBus. Note: with the initial reopening of Hanauma Bay in December 2020, no commercial vehicles, tours or taxi services are allowed. Check this page for updates on any of these policy changes.
If you want to go to the beach level, the entrance fee is $25 per person above the age of 13. See this link to verify current fees.
This fish identification card gives you an sneak peek of the types of tropical fish you might see while snorkeling in Hanauma Bay.
About eight to ten days after a full moon, it's possible that box jellyfish will be in and around the bay, so it's best to plan to avoid that time. See this link for the prediction calendar.
You might consider planning your trip around the tide. With low tide, there's less swimmable depth/area to view the reef fish. See this link for tide predictions.
If you have questions about visiting Hanauma Bay, call 808-768-6861
If you are unable to secure a reservation, another option is to book a guided-tour that usually includes transportation to Hanauma Bay, entrance fees, snorkel equipment, a guide and more. Here are some options that we are aware of: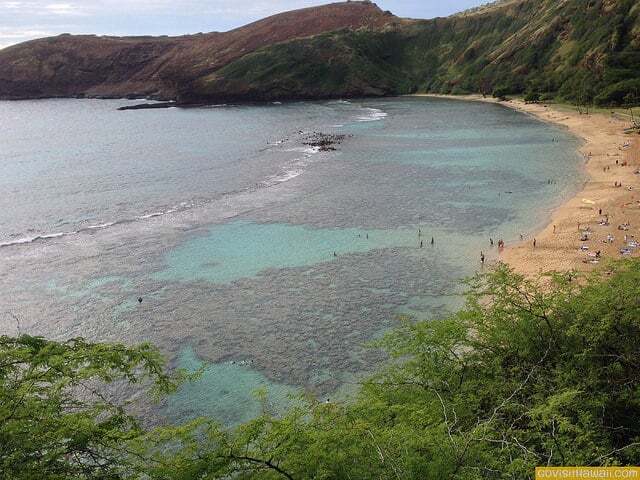 With new COVID prevention methods, lockers, snorkel gear and wet suit rental may not be available. To be on the safe side, it may be best to bring your own gear or rent it outside of the park.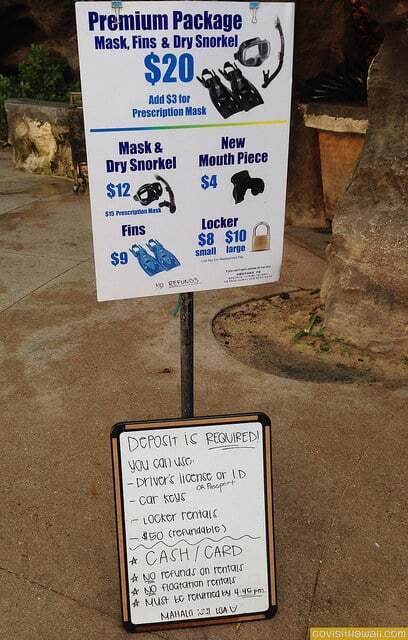 Have you snorkeled at Hanauma Bay? How was your experience?