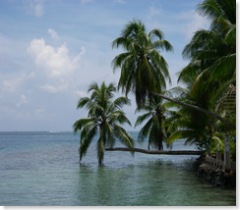 If you're like me, you love going to exotic places on vacation and exotic places aren't exactly in your own backyard.  I've flown dozens and dozens of long haul flights to find a picturesque paradise or to visit family overseas.  (Oh Hawaii!  Why are you so far away?)
Long flights can zap your energy and leaving you feeling like you're in a fog, but there are some things you can do to combat these problems.  Over the years, I've learned some tricks for making the best of these long flights. In this article, you'll find my best tips to help you feel as good as possible at the end of a long flight.
1.  Get the Best Seat That You Can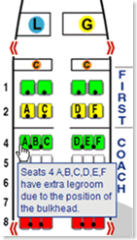 Find a diagram of the plane for the flight you're booking.  You can do this by checking the airlines web site for the type of plane they use.  Most airlines show their seating arrangement online. If the airline does not have a seating chart for your flight and if you know the type of aircraft, you can find diagrams on SeatExpert and SeatGuru.  All seats are not created equal, so you should always check sites like SeatExpert and SeatGuru to find advice on which seats are good and which seats you should avoid.
In general, the best seats in economy class are exit row seats which offer more leg room.  If at all possible avoid the middle seats.  If you don't get a good seat assignment at the time of booking keep checking periodically to see if any of the better seats have opened up.  Seats will open up particularly on the day of the flight, so be sure to politely check for better seats at the airport on the day of you flight.
2.  Keep Entertained
If your flight does not include a movie or the movie doesn't interest you, staring at the back of the seat in front of you can get boring really fast.  So, make sure you bring a variety of entertainment on board.  Some suggestions include:
| | | |
| --- | --- | --- |
| – Books | – Playing Cards | – MP3 Player or iPod |
| – Magazines | – Travel Games | – Lap Top Computer |
| – Newspaper | – Personal DVD Player | – Stationary for Letter Writing |
Most long haul flights include movies, but some airlines charge a fee to buy headsets in the coach cabin, so bring a small pair of earphones with you just in case.
3.  Keep Hydrated


If you want to avoid feeling like a raisin at the end of your flight, make sure you are well hydrated before you board the flight.  Bring a bottle of water to sip throughout the flight and if flight.  To avoid any security issues, buy the bottle of water inside the terminals past security.  If flight attendants offer cups of water during the flight, take advantage of that as well.
4.  Bring Items to Help You Stay Comfortable
These are my "must bring" items that I never fly without.
Lip Balm – I apply often so that my lips aren't flaking off by the end of the flight.
Kleenex – You will be surprised how dry your nose will get during a long flight.  I often get sneezy. Some times I'll bring a small bottle of nasal saline mist which I will use in the lavatory.
Immunity booster like Airborne – To help boost my immune system and fight off colds.  Even celebrities swear by it.
A travel pack of antibacterial wipes.  I use these to wipe down all the surfaces at my seat and around the tray table when I initially sit down.  (Who knows what kind of cooties the previous passenger had?)  I also use the wipes throughout the flight when I'd like to wash my hands, but it is too inconvenient to get up to go to the lavatory.
If you plan to do any sleeping, an eye mask, earplugs, and neck pillow are essential.  I use an inflatable neck pillow to save space in my carry-on luggage.
5.  Don't Get Stiff


Once you shoehorn yourself into your seat, it's so easy to just sit there with limited movement.  Hours may pass without getting up out of your seat.  Before you know it, you may need a crowbar to lift your bottom off your seat.   There are a few simple exercises and stretches you can do to keep your refreshed.  Qantas offers some easy exercise suggestions on their web site.
Bonus Tip – Wear Comfortable, Breathable Clothing and Take Your Shoes Off
(I know I told you that there were five tips, but as you know, I always like to over deliver at GoVisitHawaii.)  Pick out your most comfortable outfit and wear that on the flight.  Try to wear something that is stretchy and unrestrictive.  Most people experience some swelling during a long flight.  I've found that my feet usually swell slightly during a flight.  So, I always take my shoes off and put on a pair of socks.
I hope you have found these tips to be useful.  Do you have any others you'd like to add?  Please share your suggestions in our comments.
This post inspired by Daily Blog Tips Writing Project.