Historical Kauai Lighthouse at Kilauea Point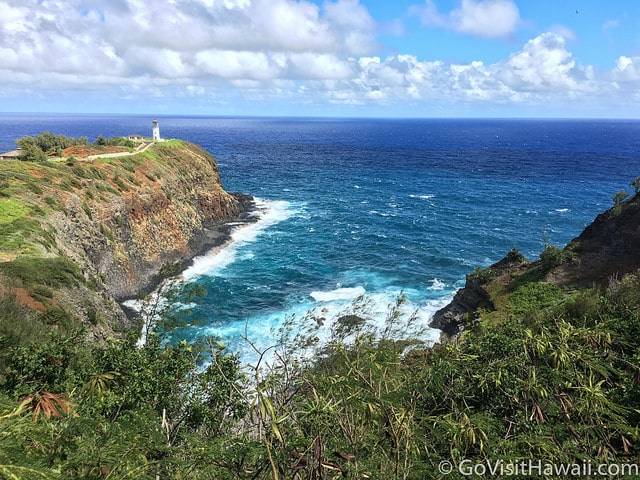 This peaceful and picturesque point is not to be missed as you explore the North Shore of Kauai. The lighthouse was completed in 1913 to guide ships to and from the Orient.  It remained in service until it was decommissioned by the Coast Guard in 1976.  The lighthouse has the world's largest clamshell lens.  In 1985, this area was established as a national wildlife refuge to protect the native birds and plants.
You will find a free scenic lookout to admire the scenery and take some photos. It's the same scene as you can see in the photo at the top of this article.
If you have more time, you can visit the lighthouse and visitors center for a fee. You will need to make a reservation if you want to enter into the wildlife refuge.  To learn more about this area and touring the lighthouse, see this link.
Kilauea Point is a fantastic place to observe sea birds, the Hawaiian Nene, spinner dolphins and when in season (January – March), humpback whales.
Kilauea Point is at the northern most point of the Hawaiian Islands. For a map to the site, click here.