Maui's Iao Valley State Park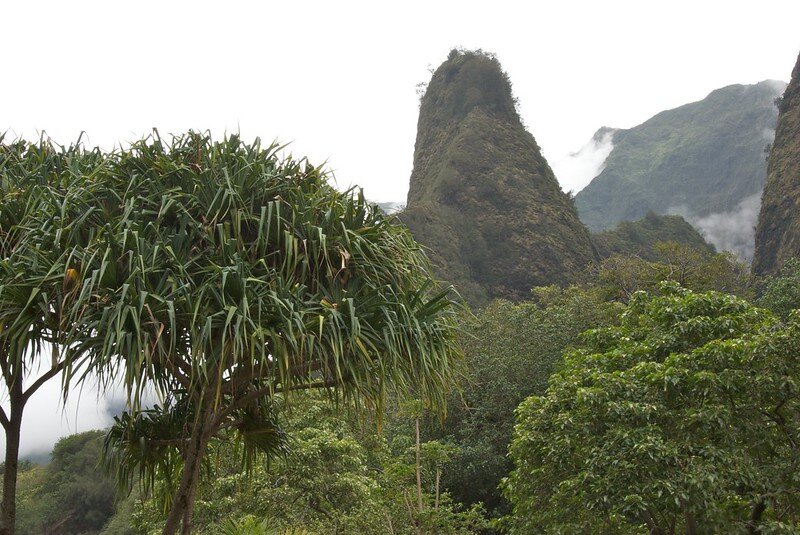 The Iao Needle is the star of the Iao Valley State Park. It is a lushly covered rocky spire that mysteriously stands 2,250 feet high. In this beautiful valley you can leisurely walk the paths along the streams and tropical plants while learning about the valley's Hawaiian historical significance.
Plan to spend at least a half hour here. To avoid clouds and/or rain, morning time is best here.
Check the park's website for park hours, entry fees, alerts and more.
The park is located near the Wailuku area on the northeast side of Maui. The park has ample parking, but be sure to lock your car and put valuables out of sight.