Kauai Waterfalls – Opaeka'a Falls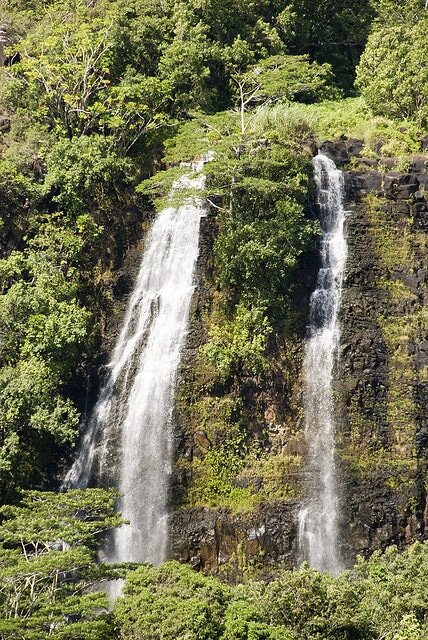 This picturesque waterfall easy to find just off Kuamo'o Road (Highway 580) near Wailua on the east side of Kauai. (This Google Map indicates the location of Opaeka'a Waterfall.) You will find ample parking.
The overlook to the waterfall view is easy to access and conveniently located just off the road.
While you are in the vicinity, also check out the overlooks into the lush Wailua River Valley.
Click the following link for more Kauai vacation attractions and sights you must see.