Polynesian Style McDonalds on Oahu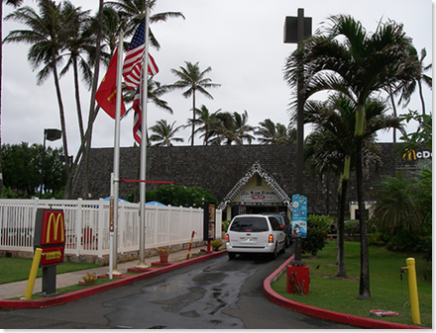 This McDonalds is located in Laie near the Polynesian Cultural Center. The Polynesian style building and interior really fits in nicely with the area. They even have a two story waterfall inside.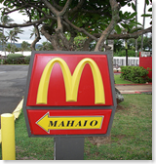 I rarely go to McDonalds, but I have to say that this one was rather interesting. We got to try a taro pie which is similar to the standard McDonalds' apple pie, but with taro. It was fairly tasty.
I loved that the "thank you" sign said "mahalo". (Though it does look like the bottom part of the L is missing.) Overall, this McDonalds was a neat little place to grab a quick bite near the North Shore of Oahu.