Byodo-In Temple – A Slice of Japan in Oahu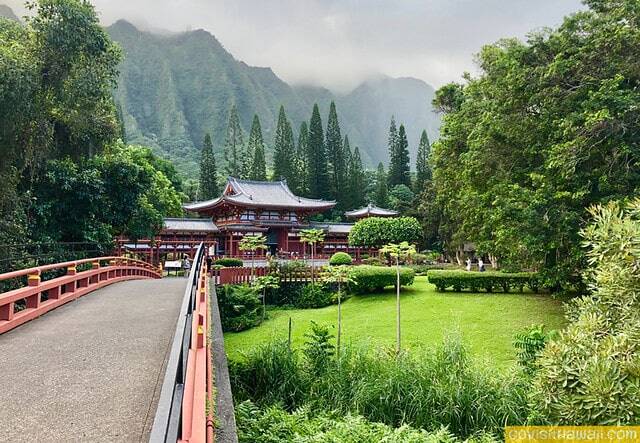 Can you believe this ornate temple was built without the use of any nails? It's true!
The Byodo-In Temple was completed in 1968 to commemorate the first Japanese immigrants arrival to Hawaii. It is an exact scaled replica of the 900 year old Fuji Temple in Japan.
The temple and grounds are as peaceful as they are picturesque. We highly recommend a visit here within your Oahu vacation itinerary.
The Byodo-In Temple is located off Highway 83 (Kahekili) at the Valley of the Temples in the Kaneohe area of Oahu. You can use the following make to create driving and/or public transportation directions.

View Larger Map
At the original time of publishing in 2007, admission is a nominal fee at $2 per person. Update, as of 2019, the entrance fee is $5 for adults, $4 for senior citizens and $2 for children. Check their website for any updates or changes.