Aloha Friday Photo: Waikiki Reflections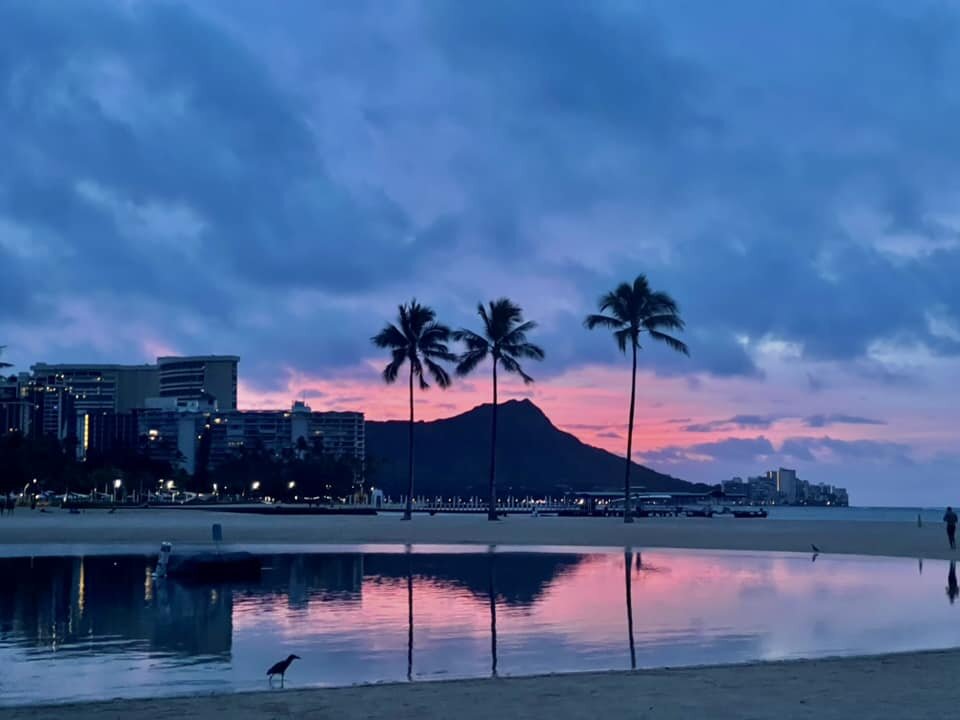 Mahalo to Marc Lecoq for sharing this gorgeous Aloha Friday Photo with us.
Marc's photo was taken by the Duke Kahanamoku Lagoon at the Hilton Hawaiian Village in Waikiki. Based on where the sky is lit up in pink, behind Diamond Head, we guess that this shot was taken before sunrise. What a peaceful moment!
Happy Aloha Friday!