Aloha Friday Photo: Spectacular Aerial Views of Molokai Coasts
Mahalo to Karen Slimp for sharing these two gorgeous Molokai aerial shots with us for Aloha Friday Photos.
Karen's first shot shows a section of Molokai's southeastern shore. Notice how prominent the coral reefs are. Molokai is home to Hawaii's longest, continuous fringing reef. It's estimated extend 28 miles along the southern shoreline.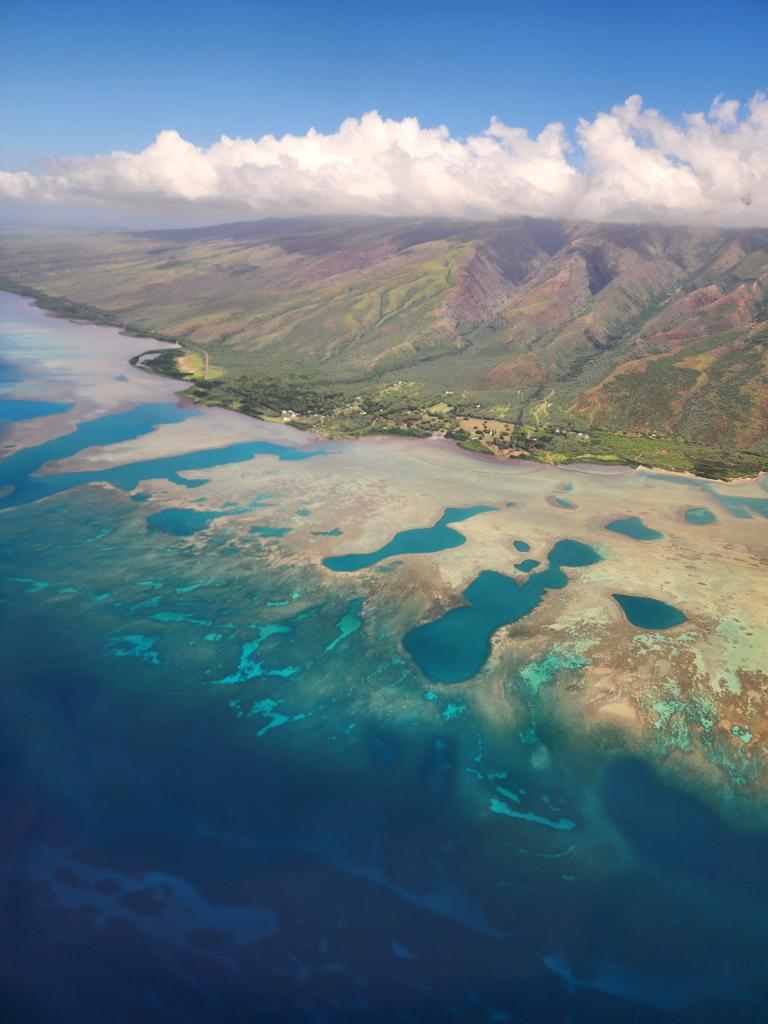 Karen's next shot shows the opposite side of Molokai. From this shot, we see the magnificent cliff line. Molokai's sea cliffs are among the tallest in the world standing at roughly 3,600 to 3,900 feet above sea level.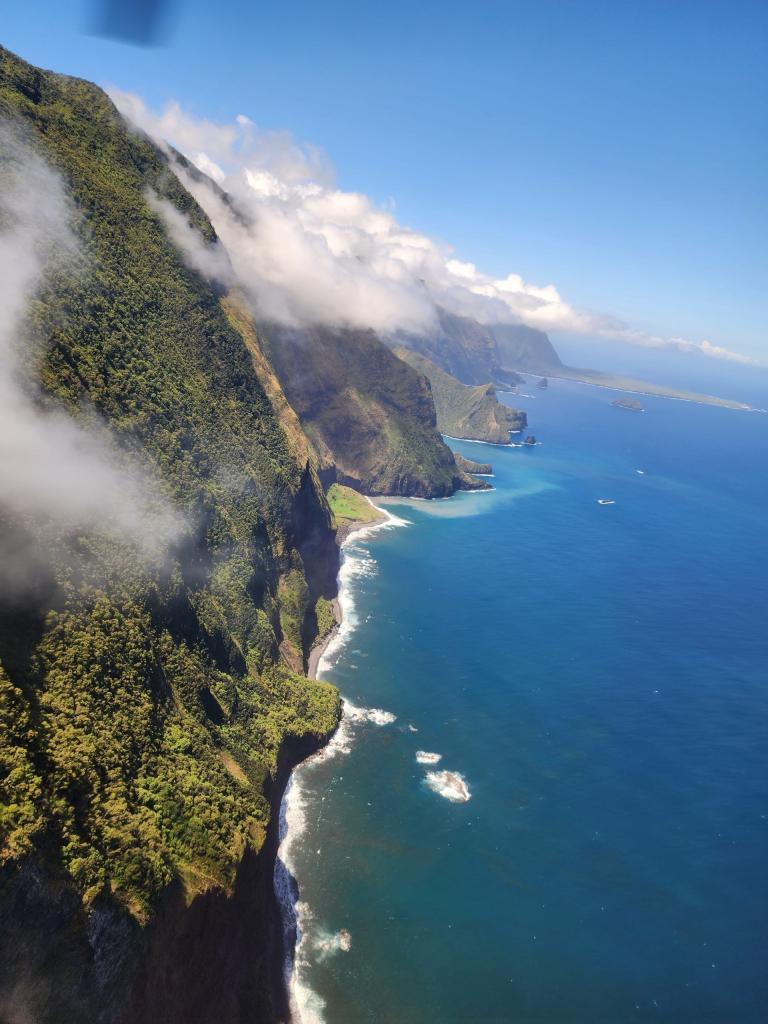 Notice the flat peninsula towards the top right of the above photo. That's Kalaupapa, which is now designated as a National Historical Park. This remote area is where patients of Hansen's disease (also known as leprosy) were banished to in the 1800s. Today, a small population of cured Hansen's disease patients remain in Kalaupapa. This remote peninsula, at present, it is only accessed commercially by plane.
Karen didn't mention how she captured these wonderful photos, but from the photo of the cliffs, it looks like a helicopter propellor is in view. Several helicopter companies from Maui offer tours to see the Molokai.
Happy Aloha Friday!