Aloha Friday Photo: East Oahu islet, Mokoli'i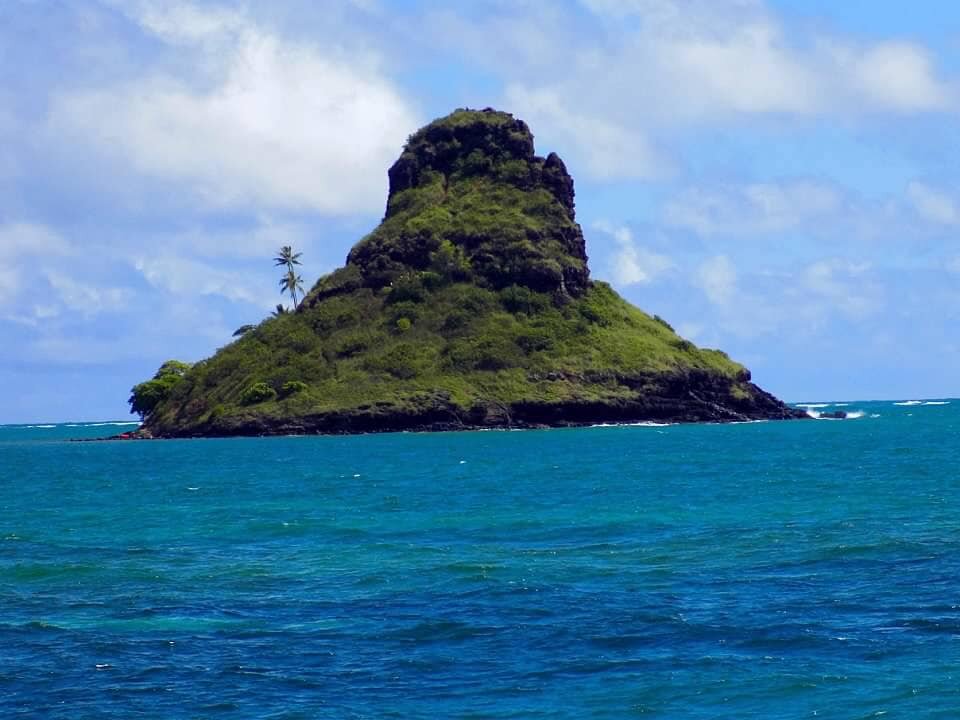 Mahalo to Krista Marie for sharing this nice shot of Mokoli'i with us for Aloha Friday Photo.
Mokoli'i is a small islet off the eastern coast of Oahu. This eye-catching wonder can be seen for several miles as you drive along Kamehameha Highway. A great place to stop to snap photos of Mokoli'i is from Kualoa Beach Park.
You might hear this islet called by another name, Chinaman's Hat due to its shape. The Hawaiian name, Mokoli'i, refers to a different shape based on a legend of a lizard. According to the legend, this islet is the end of a lizard's tail. Here's an excerpt from our article about this legend,
"Mokoli'i refers to "little lizard", or the remnants of a tail of a legendary lizard whose back is very visible as the Kualoa mountain range. In fact, "Kualoa" means "long, large back", referring to the long large back of a giant lizard or dinosaur. Legend has it that Hi'iakaikapoliopele, one of the sisters to Pele, the goddess who lives at Halema'uma'u at the current volcano on Hawai'i island, passed through the Kualoa area one day. This large lizard or mo'o gave chase to her. She killed him, and one sign of this battle is the remnant tail in the ocean, still seen today."
Happy Aloha Friday!