Take me there Tuesday: Old Koloa Town, Kauai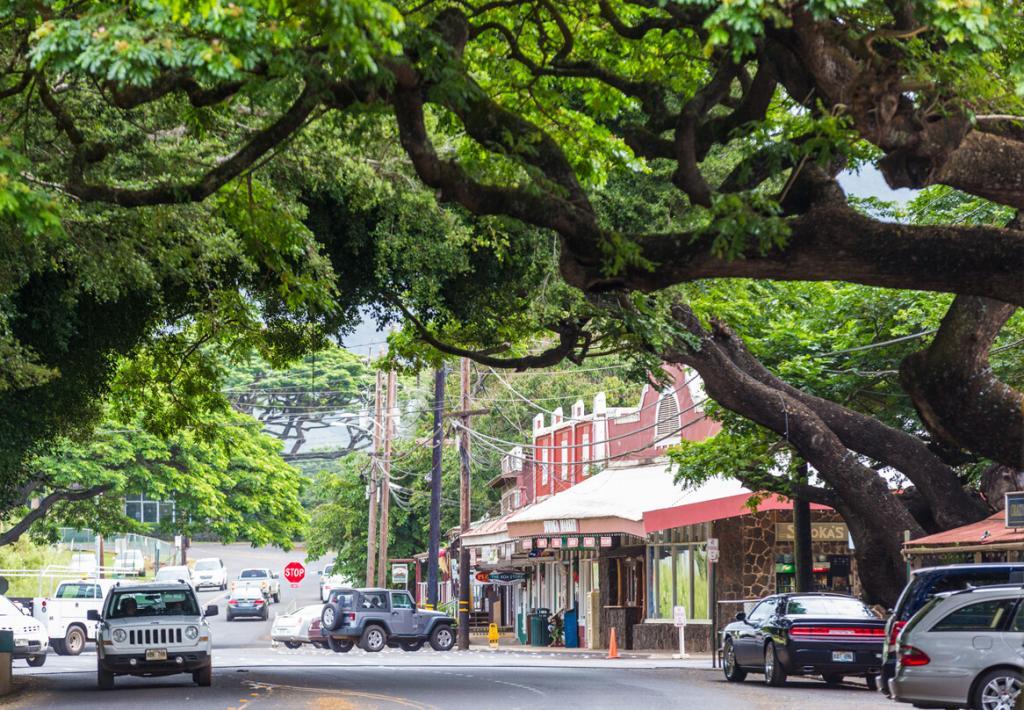 On the south side of Kauai, you'll find a delightful, historic, sugar cane plantation town in Koloa. Most of buildings were built in the early 1900s as the town established one of Hawaii's first commercial sugar plantations. (Learn more about Koloa Town's history.)
The tall, sprawling monkey pod trees around the area provide dappled shade around town. It's a place that invites you to slow down and enjoy this colorful town.
Most buildings are painted in a maroon red with crisp, white trim. These maroon buildings make a picturesque contrast with the green leaves of trees and shrubs.
The many plantation era buildings now host shops, galleries and restaurants. It's a neat place to shop for a souvenir, grab a quick bite or perhaps indulge in a refreshing shave ice or ice cream.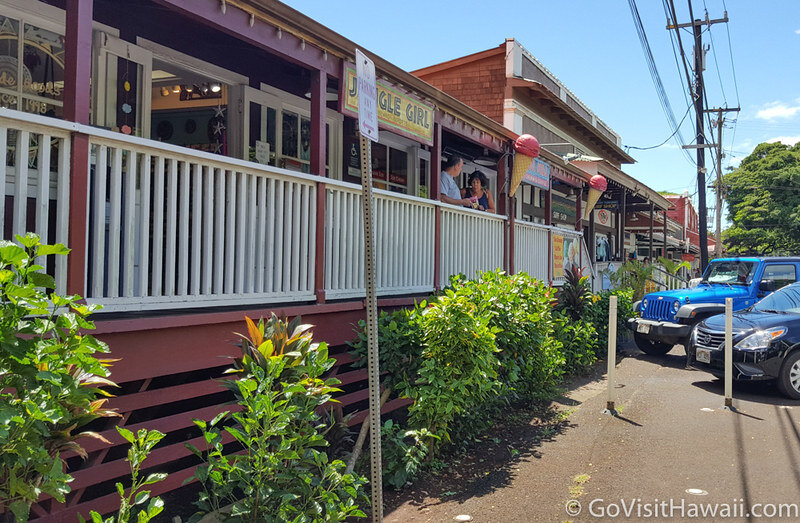 Check out the event's page, especially if you visit during late July when Koloa Plantation Days takes place. It's one of Kauai's biggest and longest running festivals. Also, another event worth noting is the Old Koloa Town Market that features local artisans, food trucks and music on the third Saturday of the month.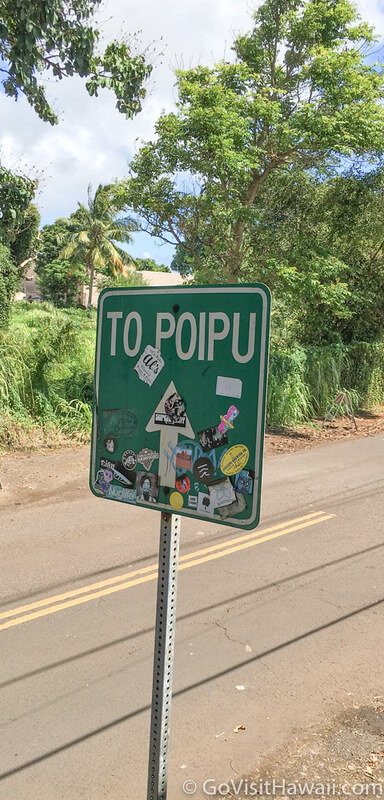 Koloa town is just north of Poipu. When you go, try to get to Koloa via Maluhia Road (Highway 520) where you'll drive through a lovely tunnel of trees.
Have you been to Old Koloa Town?