Aloha Friday Photo: A view of Mokoli'i (Chinaman's Hat) from a helicopter tour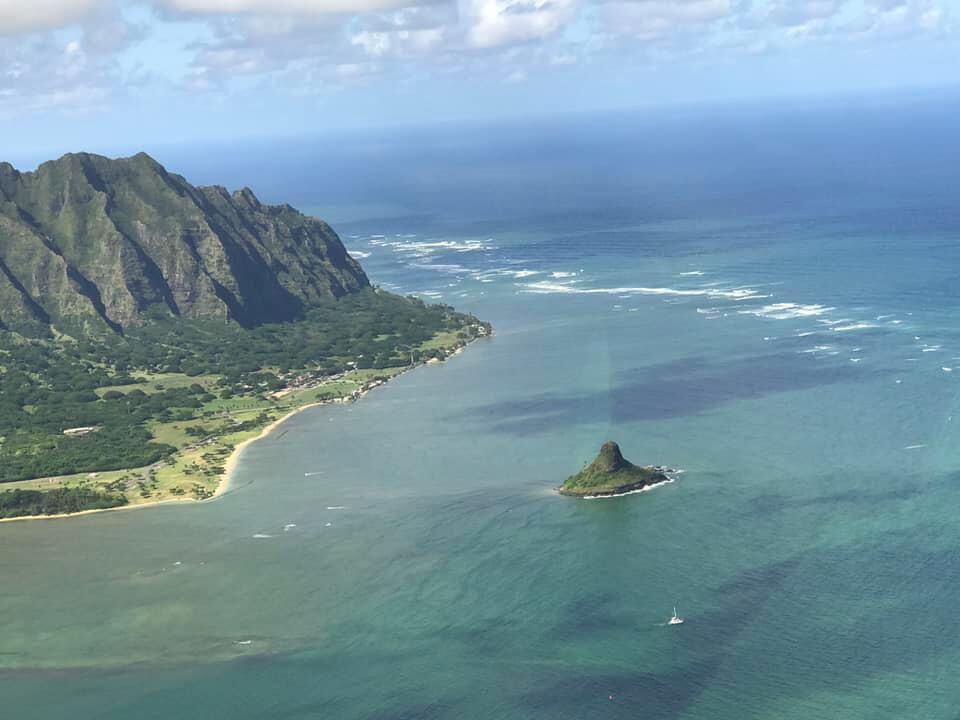 Mahalo to Ashley Frazier for sharing this neat aerial shot for Aloha Friday Photos. She took this photo from a Blue Hawaiian Helicopter Tour of Oahu on November 13, 2018.
The islet in Ashley's photo is Mokoli'i, which is also known as Chinaman's Hat. On the left side of the photo you can see the Kualoa Range. Both of these volcanic formations have fascinating shapes.
Seeing Oahu from the air is a thrilling experience. It gives you a different perspective of the island. Additionally, the aerial views allow you to see pristine places that are untouched. If you are considering taking a tour, you might want to check out this list of Oahu helicopter tour companies.
Happy Aloha Friday!