What reservations do you need to book before your Oahu vacation?
We're starting a new series of articles to highlight vacation activities that you may want to reserve in advance of your Hawaii vacation. Over recent months and years, more parks and activities have transitioned to either require reservations or strongly encourage reservations.
The summer months of June, July and August are some of the busiest times in Hawaii. So, if you are planning a summer vacation to the Hawaiian Islands, it's even more prudent know about and plan for these sites that require reservations.
We're kicking of this new reservation series with a focus on the island of Oahu.
—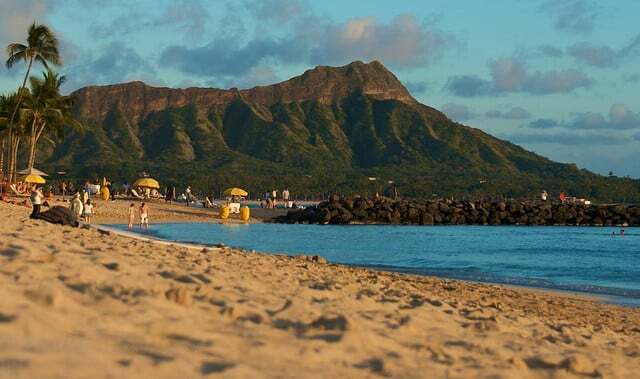 We do advise spending some time creating your own Oahu vacation itinerary prior to your flight to Honolulu. A bit of pre-trip planning can save you time and a lot of stress!
We don't want you to miss out on some of the more popular Oahu attractions and activities. So, in addition to booking your accommodation, here's a look at where you may need and/or want to make reservations ahead of your Oahu vacation.
USS Arizona Memorial Program at Pearl Harbor
The USS Arizona Memorial in Pearl Harbor is Oahu's most-visited attraction. The USS Arizona Memorial Program is a 45-minute program that includes a boat ride to the memorial that hovers over the sunken battleship and final resting place for more than a thousand people who were aboard the ship at the time of the attack on December 7, 1941.

In addition to the 45-minute program, visitors will also want to make time to tour the free museum, watch the film (not to be missed!), take in the views of Pearl Harbor and perhaps check out some of the other historical attractions of Pearl Harbor.
Several years ago a reservation ticketing system was implemented for the 45-minute program that includes the boat ride to the actual memorial. Their reservation system has been revised many times over the years. At the time of writing, May 31, 2022, an allotment of reservations are released eight weeks in advance. Another allotment of reservations are released one day in advance. See this page for current policies.
Tickets are "free", however the reservation fee costs $1.00 per ticket. This is the site where you reserve your tickets.
Note that if you are unable to reserve a ticket, Pearl Harbor is still very much worth visiting! See our article: If you can't get a USS Arizona Memorial reservation, can you still see/visit Pearl Harbor?
Diamond Head Hike
One of the most popular hikes for Oahu visitors is Diamond Head. The views from the top of this volcanic crater are fantastic.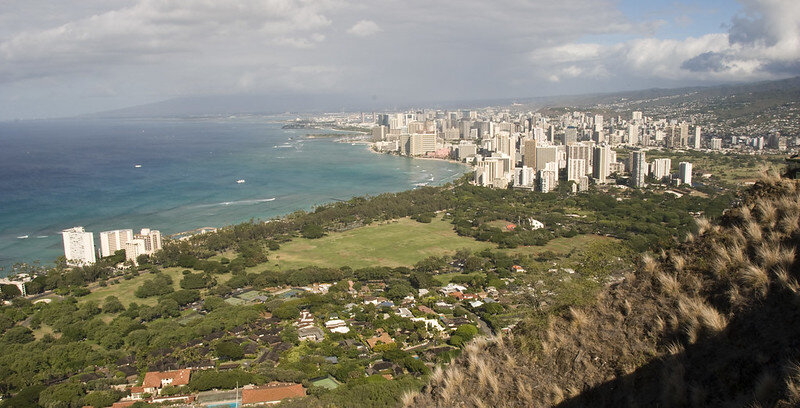 Just a couple weeks ago, a new reservation system for hiking Diamond Head went into effect. (See our article announcing the reservation system.) At the time of implementation, reservations can be secured up to 14 days in advance. Fees are required for out-of-state visitors. See this link for more details and this link to reserve a time slot.
Hanauma Bay Nature Reserve Snorkeling
Hanauma Bay is tremendously beautiful to see and many visitors enjoy snorkeling here.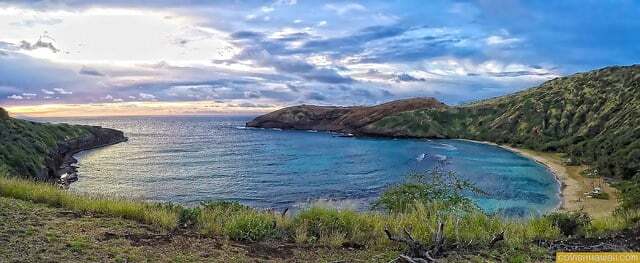 In 2021, the city and county of Honolulu implemented a reservation system for access to the Hanauma Bay Nature Reserve. Reservations can be two days in advance. Per the official website, a limited-amount of walk-in tickets are available each day.
With the significant increases in visitor fees, we're not quite as keen to recommend it. In the 15+ years that we've been covering Hawaii vacation information, we've see visitor fees increase from $5 to $7 to $12 to the current rate of $25. Even so, Hanauma Bay continues to be a very popular site.
If you are unable to secure reservations, an alternative would be to book a snorkeling tour on a boat or catamaran. These organized tours can take you to great coral reefs where tropical fish and possibly sea turtles swim. Here's a link to TripAdvisor with a great list of Oahu snorkel tour options.
Other Oahu reservations you may want to consider
Guided tours and activities. If there are some Oahu vacation bucket list items you definitely don't want to miss, book them in advance. For example, if you want to go horseback riding or on an ATV tour, etc., resources are limited.
If you want to go to a luau, you should book it ahead of time. We've heard several instances of luau being completely booked as tourism has returned to Hawaii. See our Oahu luau page to help you with your research.
Dinner reservations are worth considering. A good place to research is on OpenTable.com. Some of our favorite ocean view/front Waikiki restaurants that we'd recommend pre-booking are Dukes Waikiki, Hula Grill for casual dining and Orchids for fine dining. Please note that if you are visiting Waikiki around a holiday — particularly the Christmas and New Year's holidays, you should try to make restaurant reservations weeks, if not months, in advance. See our Christmas in Waikiki guide as well as our Waikiki New Year's Eve guide for an idea of what might be upcoming.
Spa treatments
Golf tee time, tennis court time, etc.
Rental cars should be booked well in advance whether you're renting one for your entire stay or for a day for sightseeing around the island.
Prior to the shutdowns of 2020, we still would have recommended pre-booking many of the above items. Securing reservations has become even more important given that many businesses are still struggling to have enough staff to meet demand.
What other reservations would you suggest making for a vacation to Oahu?