COVID cases surging in Hawaii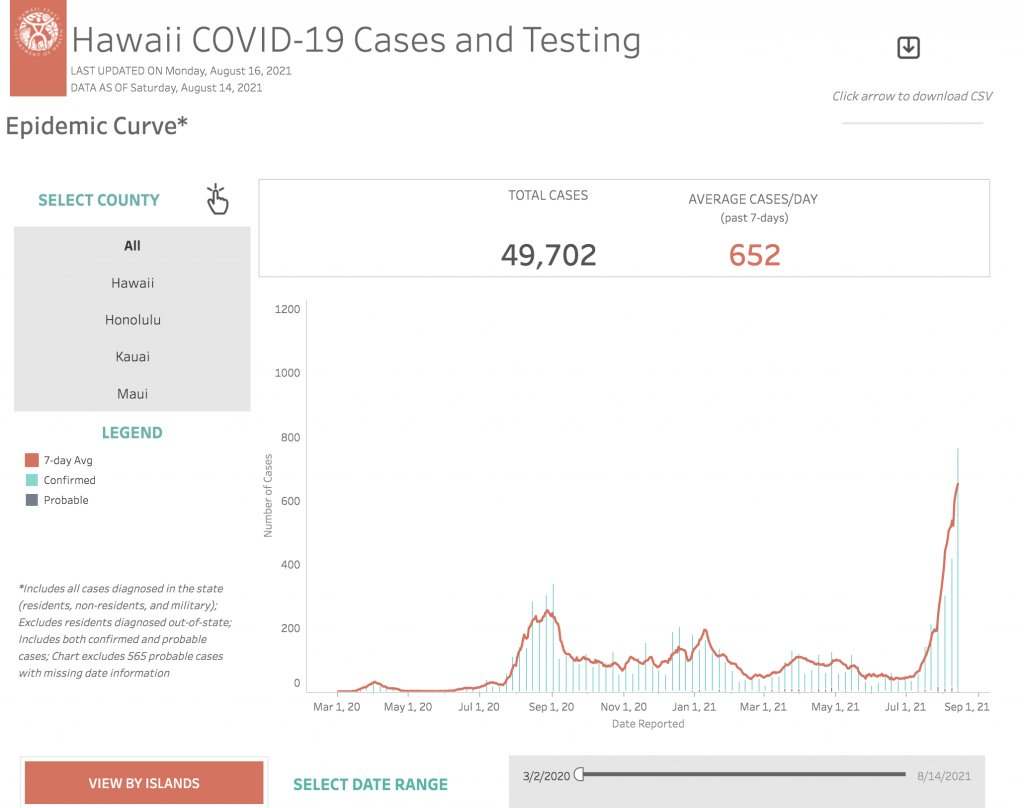 Sadly, the state of Hawaii is recording their highest case counts since the start of COVID-19. As you can see from the above epidemic curve chart, cases are on a sharp incline.
You can review all the official data at hawaiicovid19.com/data-dashboard.
According to the Star Advertiser, Hawaii hospitals are edging towards capacity. At the moment, statewide, 308 patients are hospitalized due to COVID-19. Additional heath care workers are being added to support this surge.
The data reveals that the vast majority of cases are due to community spread and from residents who return to Hawaii after traveling outside of the state. Non-resident visitors have had a very minimal impact on cases. You can review case counts by resident status and travel history here.
The only recent restrictions that have been added/reinstated are limits on social gatherings. In the KHON2 segment, some experts say that's not enough. We will continue to watch this situation.