Aloha Friday Photo: Wowie Na Pali + New testing option with Hawaiian Airlines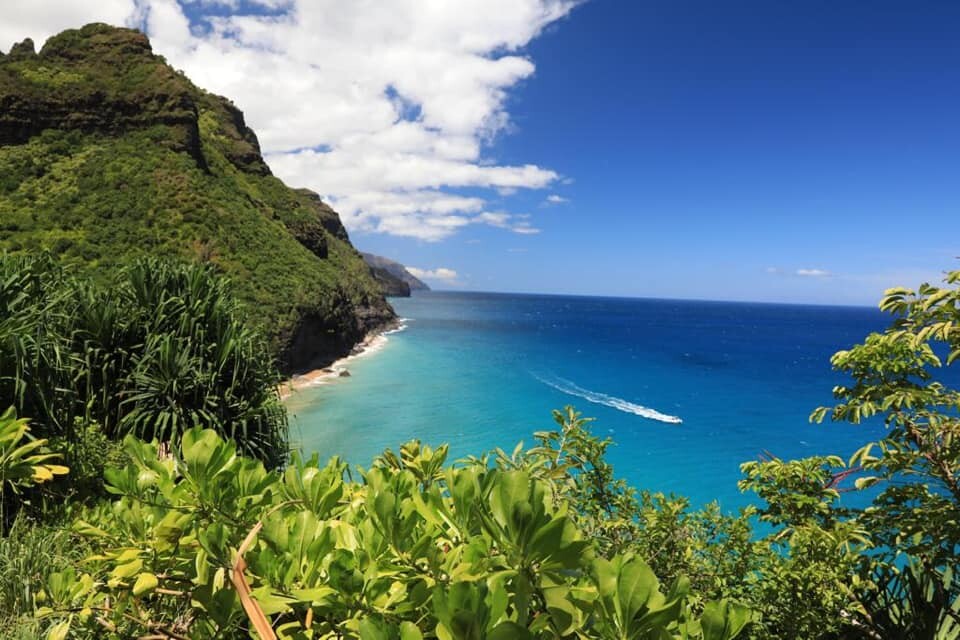 Mahalo to Julia Gallati-Bendel for sharing this stunning shot with us for Aloha Friday Photos. Julia's photo is of the Na Pali Coast on Kauai. This view can be enjoyed from a hike of the Kalalau Trail, which can be quite a challenge, but also very rewarding with views like this one.
Happy Aloha Friday!
—
Now for some new Hawaii travel information in this season of the virus…
Today, Hawaiian Airlines announced their own testing program. Per their press release,
Hawaiian Airlines is making it easy for travelers to finally take a long-awaited Hawai'i vacation with convenient drive-through COVID-19 tests in select U.S. mainland gateways that will allow guests to bypass the state of Hawai'i quarantine and begin enjoying the islands from the moment they arrive.
Hawaiian's partnership with Worksite Labs will give guests exclusive access to drive-through PCR testing ($90 for results within 36 hours, or $150 for day-of-travel express service) from dedicated, conveniently located labs. Hawai'i's hometown carrier expects to start offering the Droplet Digital PCR shallow nasal swab tests – a "gold standard" COVID-19 screening that meets state of Hawai'i guidelines – around Oct. 15, when travelers who test negative within 72 hours of departure will be exempt from Hawai'i's 14-day quarantine upon arrival.
Hawaiian's initial labs will be operational near Los Angeles (LAX) and San Francisco (SFO) international airports, with more testing locations coming soon at its other U.S. mainland gateways.
You can read the full Hawaiian Airlines' press release here.
As you know, yesterday, United Airlines announced a trial program to test passengers flying from SFO to Hawaii. We found this Star-Advertiser with a few more details.
Which airline will be next to offer convenient testing options to bypass quarantine?