Hawaii delays pre-travel testing plan by at least a month
August 18 UPDATE: The pre-travel testing program has been delayed yet again to October 1, 2020 at the earliest.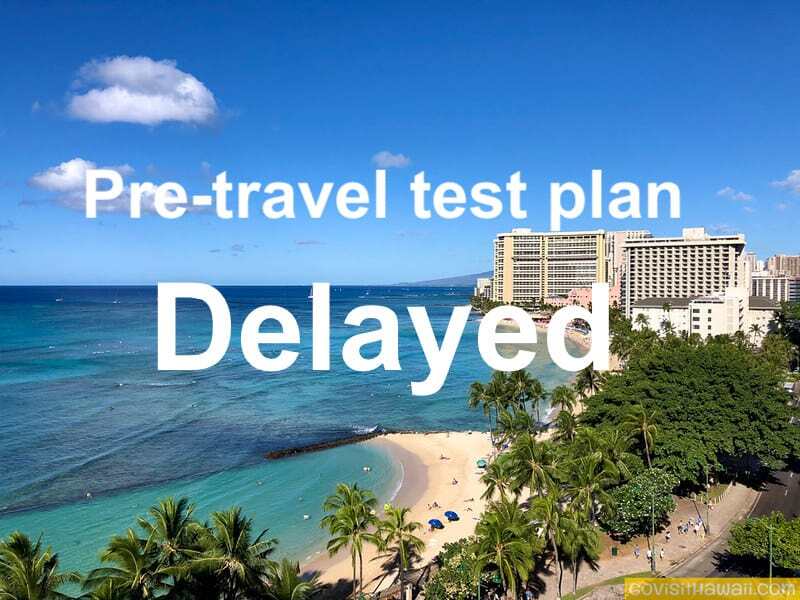 Gov. Ige announced that Hawaii will delay the pre-travel test reopening plan until September October 1, 2020 in a press conference on Monday, July 13, 2020.
The pre-travel testing plan was originally due to start August 1, 2020, but leaders and lawmakers want another month. This plan was designed to allow visitors to bypass the 14-day quarantine requirements with proof of a negative COVID-19 test taken within 72 hours of arrival. The new date for implementing this plan is September October 1, 2020.
The pre-travel testing plan was only just announced less than three weeks ago. So, what has changed? From what we gather, the reasons are that Hawaii cases surging to all-time highs and mainland cases are surging in certain states.  Additionally, we've heard conflicting information about whether or not Hawaii has sufficient contact-tracing and testing capabilities with trans-Pacific travel opening. The possibility of Hawaii opening schools in August combined with all the other factors has made leaders rethink the  original pre-travel testing program start date.
The mandatory 14-day quarantine will also be extended through at least the end of August for all visitors and residents arriving from outside the state of Hawaii.
As more details emerge, we will publish them. If you are not already subscribed to our free email newsletter, you can sign up for it at this link.
—
Brief update:  Per Gov. Ige, the plan details will be published sometime in August.