Hawaii hotels with the best/"safest" beaches for swimming
Back when we were planning our very first trips to Hawaii — before we even dreamed of starting Go Visit Hawaii — we assumed that every beach in Hawaii was great for swimming and that every oceanfront hotel was on a swimmable beach. Unfortunately, that's not the case. There are some wonderful resorts on excellent beaches for swimming, generally all through the year, and we're going to give you the scoop.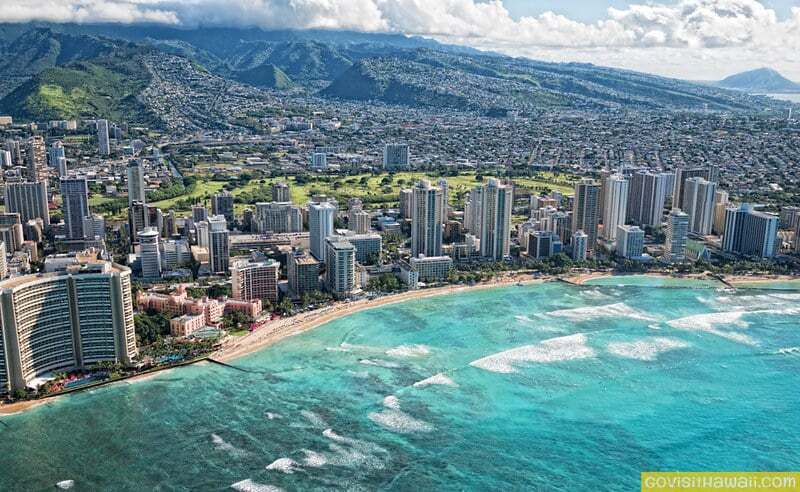 The beach hotels that we're about to list have sheltered swimming areas that tend to be protected from dangerous conditions throughout the year, including the more turbulent winter months. Bear in mind that no place is 100% safe, but the beach and hotel combinations that we're going to share are the most sheltered.
It's very important to note that the ocean conditions can be quite dangerous depending on the wind, swells and currents. Please read our post about Hawaii ocean safety as well as this Hawaii Beach Safety site. 
There are some common ocean condition patterns that tend to occur seasonally and even daily in Hawaii. For example, the huge ocean swells generally hit the northern side of the islands in the winter. For that reason, we're not listing any beach resort that's situated on a north shore. In general, ocean conditions tend to be smoother in the summer months. In this article, we're trying to err on the safe side to choose beaches that tend to have sheltered conditions that are not as vulnerable to winter swells.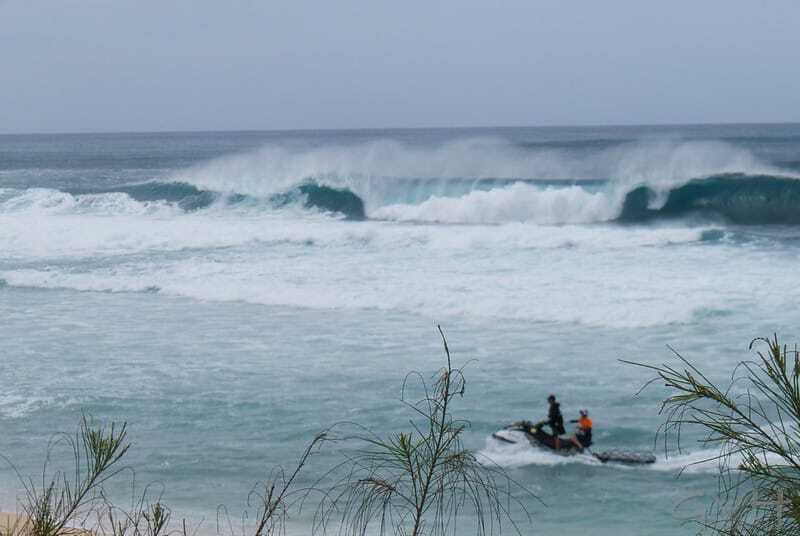 On a daily basis, the ocean is usually calmer in the morning than it is in the afternoon in Hawaii. As such, we try to plan our ocean activities for mornings.
In this article we are listing beach resorts that are located on or very near to beaches that are generally safer for swimming and frolicking in the surf. Again, ocean conditions could make them unsafe at times. Be sure to check with lifeguards, resort staff and the Hawaii beach safety site before swimming. Also, check for signs posted with safety warnings.
Let's take a look at our top picks of beach resorts with the best swimming in Hawaii.
Hawaii resorts on the most sheltered swimming beaches
Kauai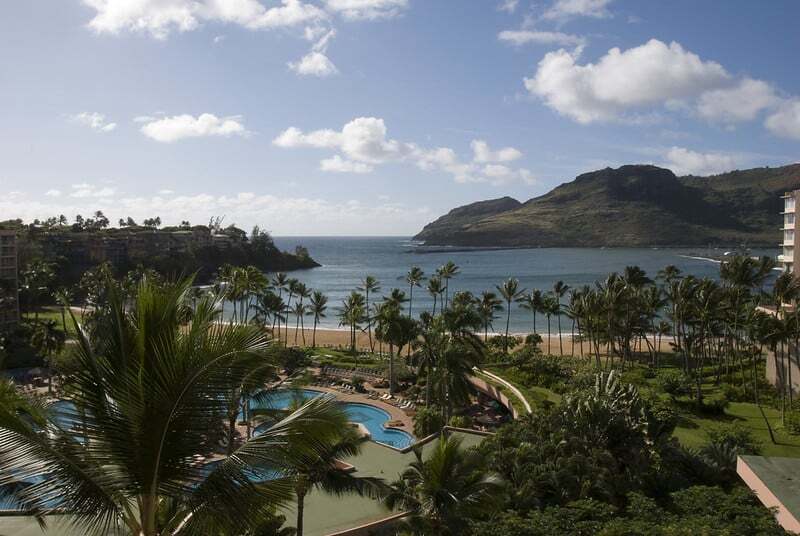 Oahu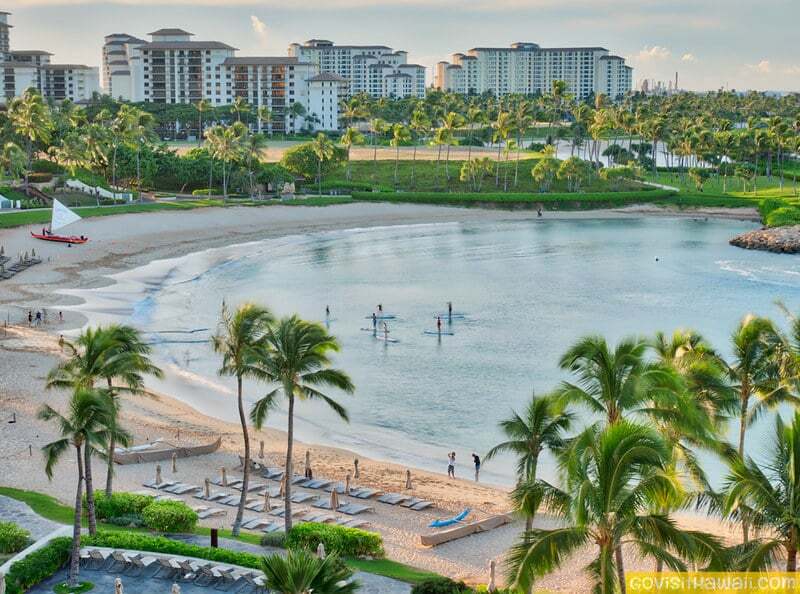 Hawaii (Big) Island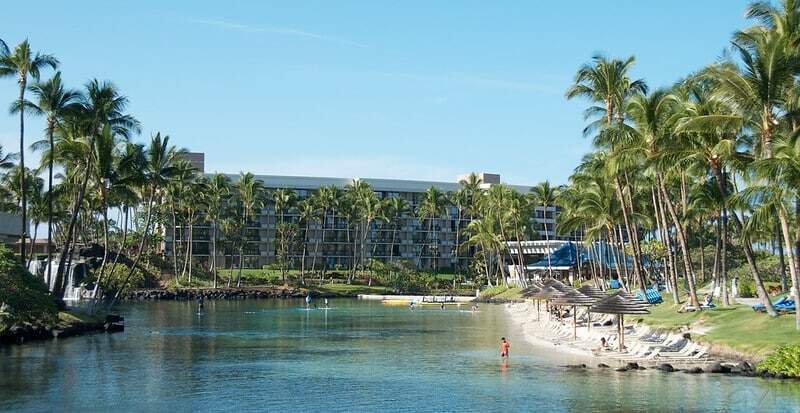 —
You may be wondering why we've not mentioned Maui. In our opinion and experience, Maui doesn't have much in the way of sheltered beach resorts as the other islands do. That's not to say that you can't have fun and play in the ocean, but as always, check the Maui beach safety site.
Our Personal Hawaii Swimming Beach Favorites?
Our personal favorite swimming beaches are both on Hawaii Island. We love Kauna'oa Bay where Mauna Kea Beach Hotel is and Hapuna Beach where Westin Hapuna Beach Resort is. They are usually pretty nice beaches for swimming in summer months, but sometimes winter surf can make them dangerous.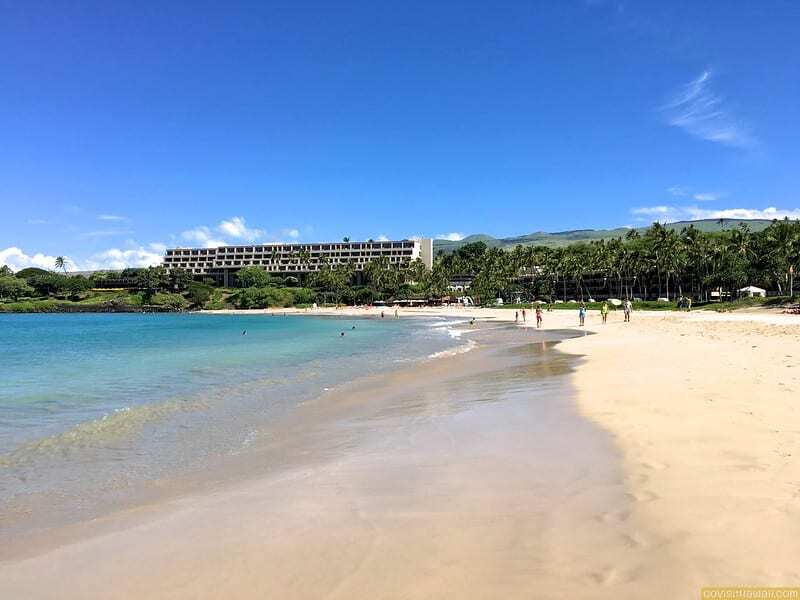 Where's your favorite Hawaii beach and hotel combination? What time of year did you visit it?