Southwest begins service to Hawaii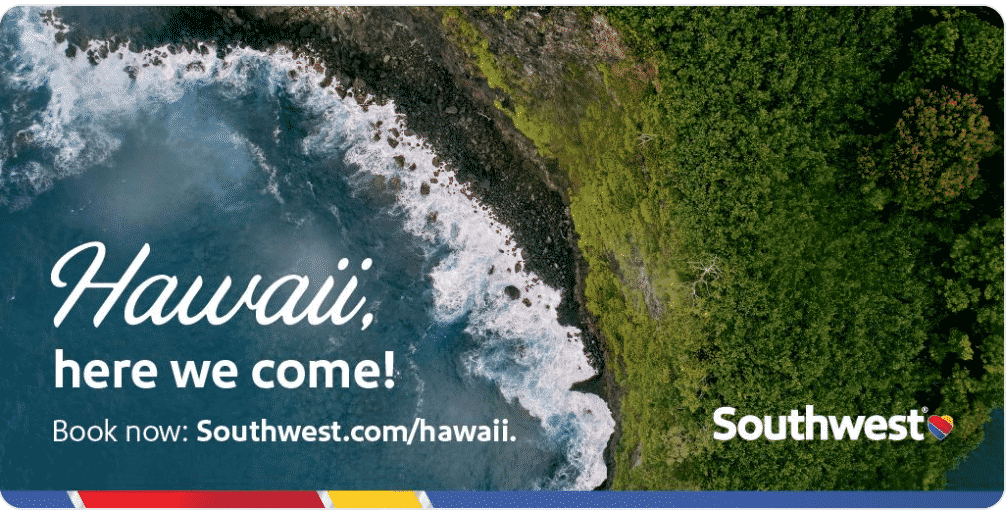 On March 4th, Southwest Airlines announced service to Hawaii beginning March 17. The announcement came with a big sale, too, that's valid through today, March 5. Most of the sale flights between the mainland and Hawaii sold out in just a few hours. Though, at last check, we were able to find inter-island flights for $29 one-way.
The following chart shows the new Southwest routes and service start dates.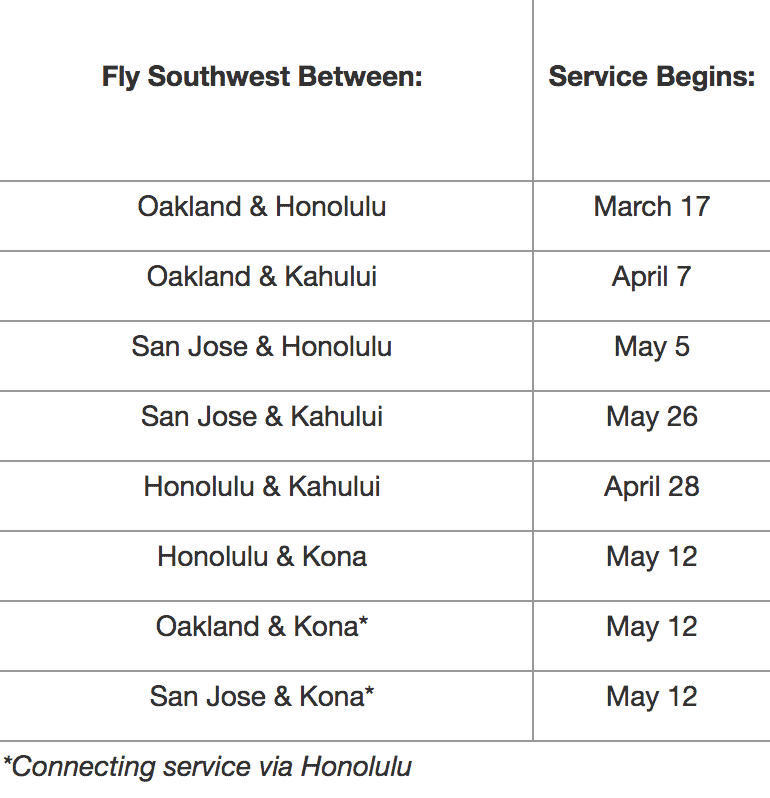 Certainly, Southwest's entry into Hawaii is a welcomed change. The discount airline is loved for their customer service and for allowing two bags (within limits) to fly for free.
We are particularly excited about Southwest's entry into the inter-island market, which has been dominated without recent competition by Hawaiian Airlines.
With Southwest's service to and in Hawaii, will we see a knock-on effect of lower fares from the other carriers? Let's keep an eye on it.
To check Southwest fares and their policies to Hawaii, go to Southwest.com/hawaii.
Other informational resources about Southwest's new service to Hawaii: