An excellent way to see Waipio Valley with Waipio Valley Shuttle Tour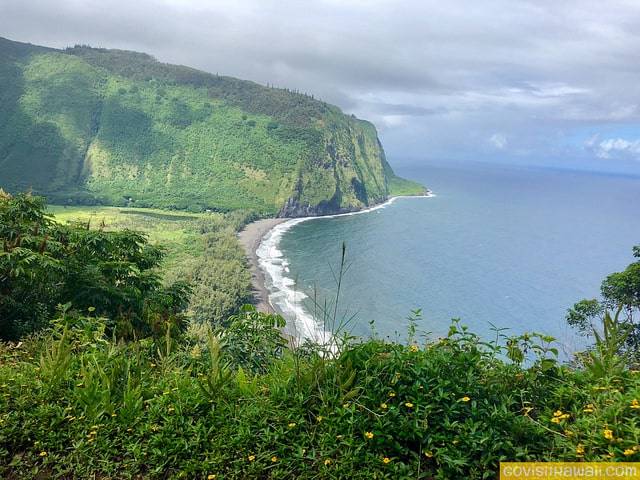 We had a superb tour of Waipio Valley with Waipio Valley Shuttle in October. Everyone in our group of six loved it.
Don't let the name fool you. It's far more than just a shuttle service. It's a fully-guided tour.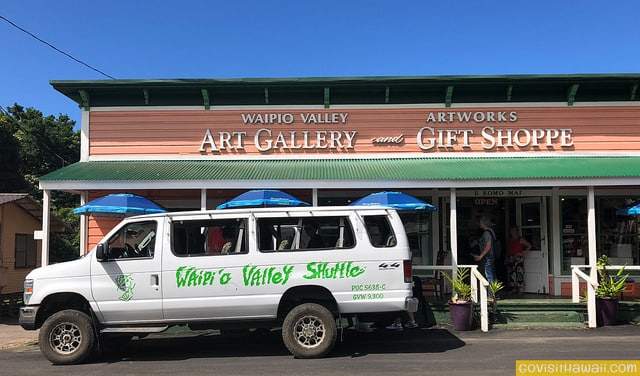 We met our engaging tour guide and loaded in to the open-window, four-wheel drive van up top at Waipio Valley Artworks. The trip down the average 25% grade, single-lane, cliff-hugging, curvy, curvy, curvy road was an adventure of its own. Did we mention it's curvy? Our tour guide told us he had driven the road so many times that he could drive it with his eyes closed. He certainly knew what he was doing and quickly gained everyone's trust.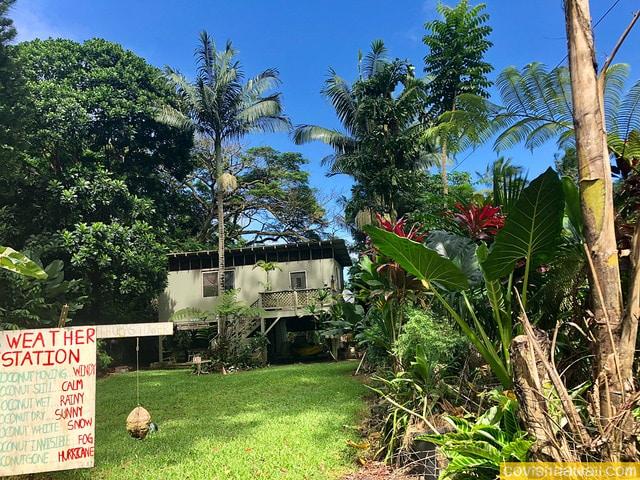 Our tour guide had previously lived in the valley so he gave us many insights about what it's like to live where very few homes have running water or electricity. He helped us all appreciate that what the valley lacked in modern conveniences, it more than made up for it in beauty and a spirit of community.
The 90 to 120-minute tour stopped many times to take in a view or hear a story. There was only one stop where we got out of the van. At that stop, we got to take in a view of Hi'ilawe Falls, the wispy, 1200-foot waterfall that's only visible from the valley ground level. We had plenty of time to snap photos at this one stop.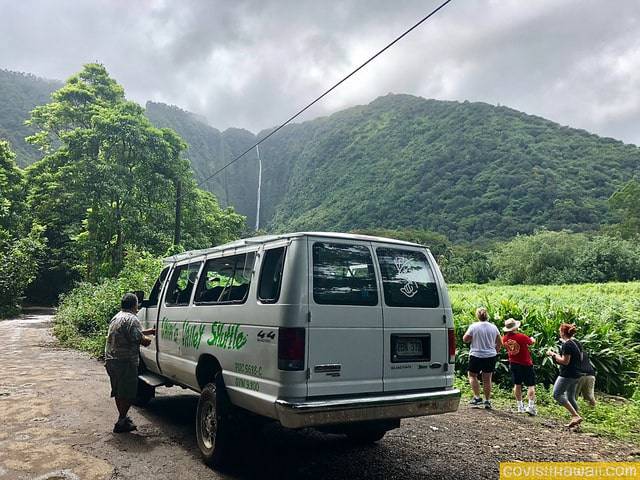 We saw so many fruit trees and tropical blooms. We even got to taste a number of them. We got to drink fresh coconut water plus eat the flesh of the coconut. We smelled the sweet fragrance of a ginger blossom before eating it. We also tried starfruit, avocado and a fern. Whatever is in season and accessible from the rugged road, was fair pickings.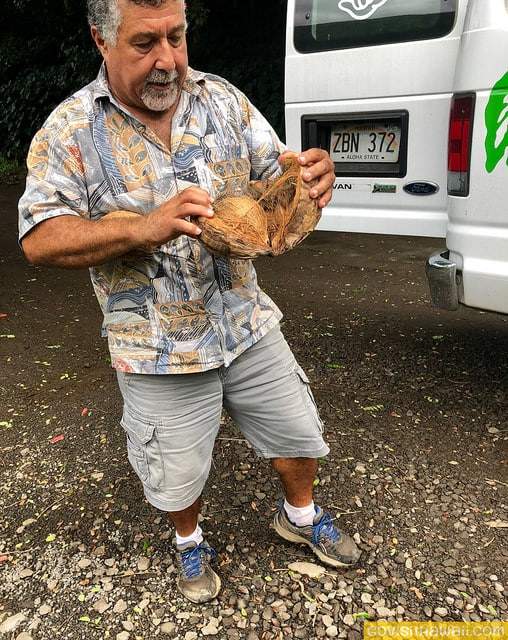 The entire spectrum of green must exist in this verdant valley. It's so lush and beautiful — a true piece of island paradise.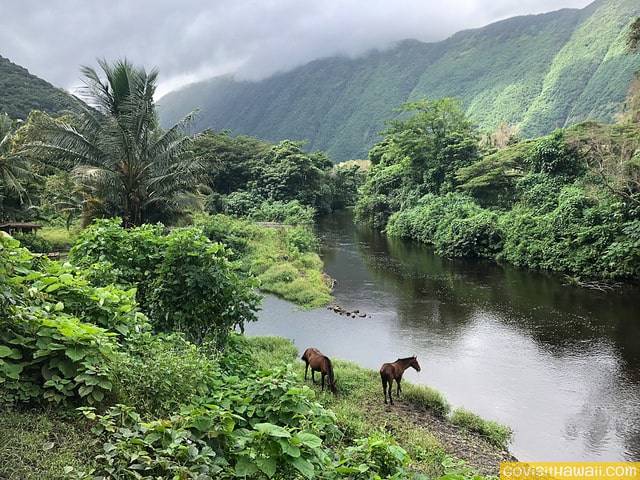 Waipio Valley means land of curving water. We got an appreciation for this name as we drove through many streams.
Check out our short video of the Waipio Valley Shuttle tour:

Based on our excellent experience, we highly recommend this tour. Though we've also enjoyed a horseback ride in Waipio Valley, we felt like we got to see and learn far more via Waipio Valley Shuttle.
What to know before you go:
Rental car companies prohibit you from driving their vehicles in the valley. Quite honestly, it is an extremely difficult road to maneuver down and back up. We would never want to drive it on our own, thus the reason we take tours instead.
You can walk the road down to the valley, though we wouldn't advise it. It is super steep. We saw a few exhausted looking people making their way back up the road.
You can book online direct with the company for a discount. The price is currently $65 for adults without the discount and $59 with the discount. Pricing for children up to age 11 are $35 without discount and $32 with discount.
Be prepared that the ride can be bumpy.
Wear mosquito repellant.
The van tour is open window, which makes for better photography without window reflections and distortion.
The tour does not go to the black sand beach. We were told that the person who owns the land and road to the beach does not allow commercial vehicles on it.
You can easily view Waipio Valley from a lookout point. That's free to do and definitely on our list of don't miss sights of Hawaii Island.
For more reviews of Waipio Valley Shuttle, check this TripAdvisor link.
For more information, see the Waipio Valley Shuttle website.