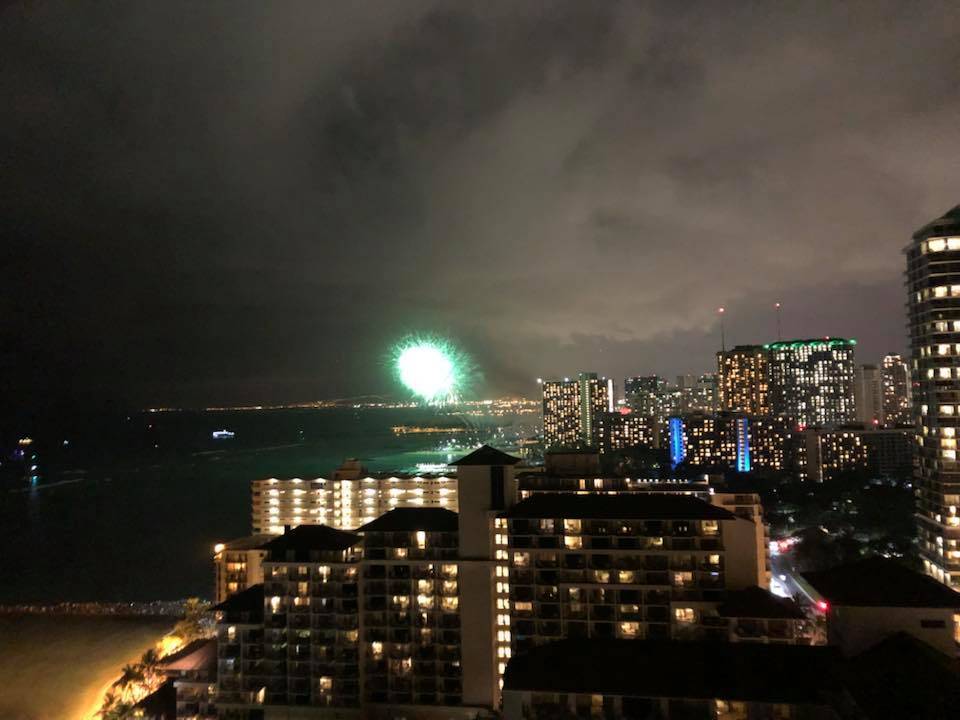 Mahalo to Kyle Munnerley for sharing this Aloha Friday Photo with us. Kyle's photo is from the Friday night fireworks show on Waikiki Beach. He enjoyed this show from his balcony on the 24th floor of the Sheraton Waikiki. Nice!
Catching this free fireworks show is one of our favorite things about Aloha Fridays in Waikiki. It's the perfect start to the weekend.
Speaking of fireworks…. if you like fireworks, New Year's Eve and the Fourth of July are two great times to be in Hawaii! To help you find a great fireworks event, we update the following pages prior to the respective holidays.
New Year's Eve in Hawaii
Fourth of July in Hawaii
You might also like to see our tips for taking photos of fireworks as they can be a bit tricky to capture.
Happy Aloha Friday!