What's Christmas like in Hawaii? 2019 Edition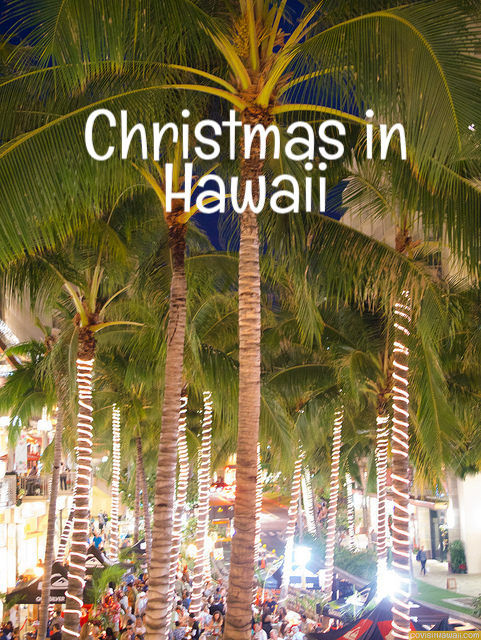 We always say that anytime is a good time to visit Hawaii, but some occasions can be more special than others — with the Christmas season being one of those times. The Hawaiian-style decorations, lights and cheer of the holidays all combine for a festive Christmas vacation.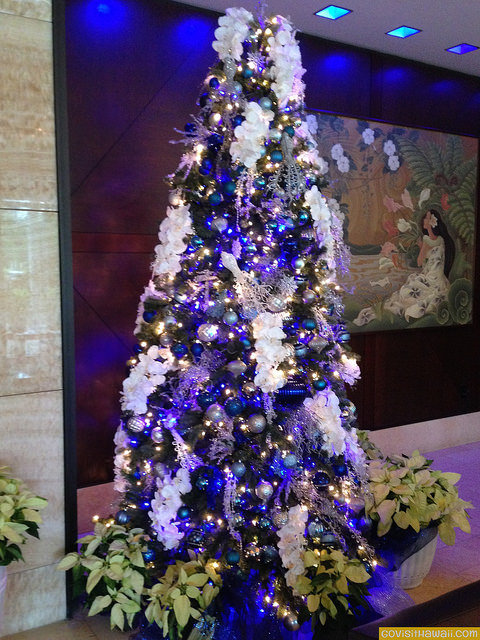 Let's take a look at some of the frequently asked questions about Christmas in Hawaii.
What's the weather like in Hawaii at Christmas?
Even though it's wintertime in Hawaii, the weather is pleasantly warm. For December, you can expect the daytime high temperatures to be in the upper 70s to lower 80s Fahrenheit. (In Celsius, that's around 26/27.) At night, the low temperatures may dip into the upper 60s. Review our Hawaii weather page for more details.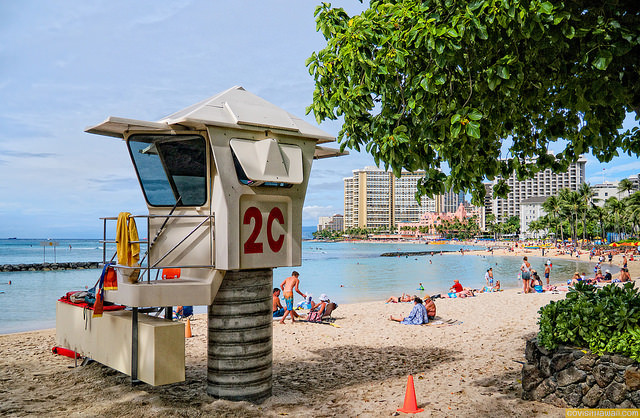 Are Christmas decorations different in Hawaii?
You'll still see Christmas trees, lights, Santa and all the usual things you might expect to see at Christmas, but they'll often have a Hawaiian influence. For example, Santa usually wears his short-sleeved version of his red and white suit. Sometimes Santa carries his surfboard while sporting shorts and his Hawaiian shirt. You may see a sandman instead of a snowman or a snowman wearing Hawaiian clothing.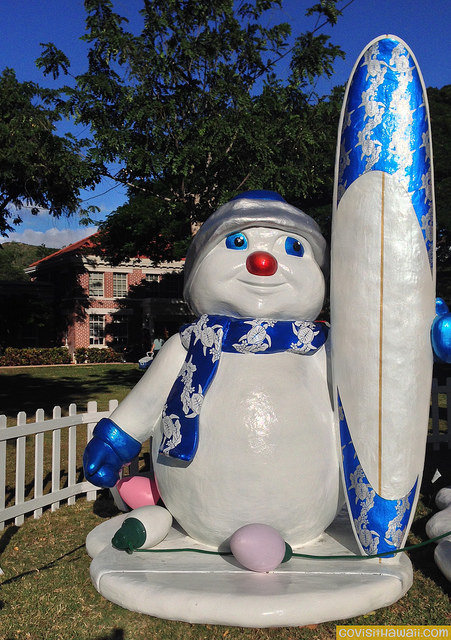 Christmas trees are decorated with tropical flowers and colors. Some ornaments are elegant while others are fun and kitschy. Most ornaments definitely let you know you're in Hawaii — for example, we've seen a lot ukulele ornaments. We've even seen glittery flip flops and surfboards as ornaments. It's all really exciting to see. See our article on Christmas decorations in Hawaii for more examples and photos.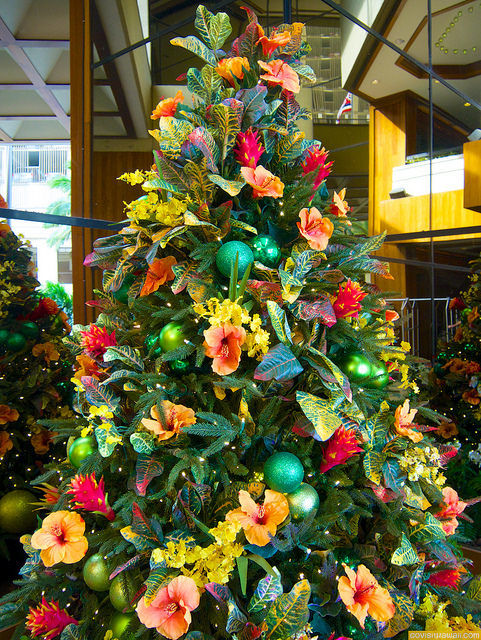 Are there any special entertainment or events for Christmas in Hawaii?
The majority of Christmas parades and concerts are held in early and mid-December. In the days leading up to Christmas, you can find opportunities to meet with Santa as he takes a pre-Christmas warm up trip to Hawaii. Some of the shopping centers host Christmas hula performances and live musical entertainment.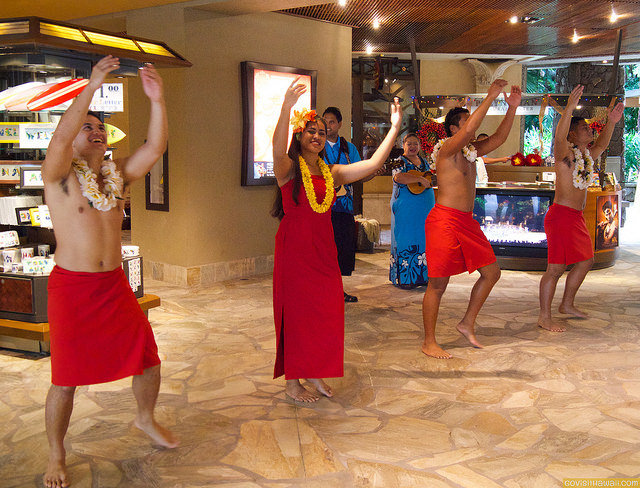 Christmas lights brighten the Hawaiian evenings. Some of the best places to see them are:
Lahaina's famous, sprawling banyan tree on Maui is adorned with lights
Kauai's Festival of Lights in Lihue is a must see in December.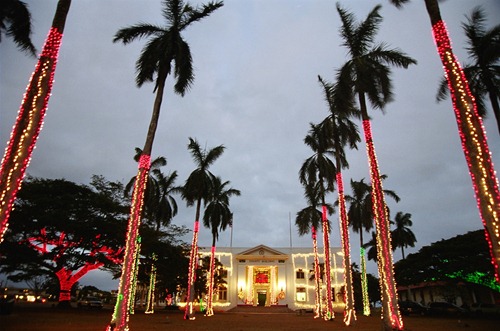 For religious services, many churches host Christmas Eve candlelight services.
Each year, we create a list of special things to do at Christmas for Maui and Waikiki — Hawaii's two most popular destinations for Christmas. Check these articles for more details:
Are restaurants open in Hawaii for Christmas?
Yes, many restaurants are open on Christmas Eve and Christmas Day. They usually offer very special buffets or set menus to celebrate the season.
Do any tropical flowers bloom in Hawaii at Christmas/winter?
Yes, flowers bloom in Hawaii all year! One Christmasy flower that grows outdoors and blooms around Christmas is the poinsettia. You may see them in special holiday landscapes or even growing to great heights in resident's yards.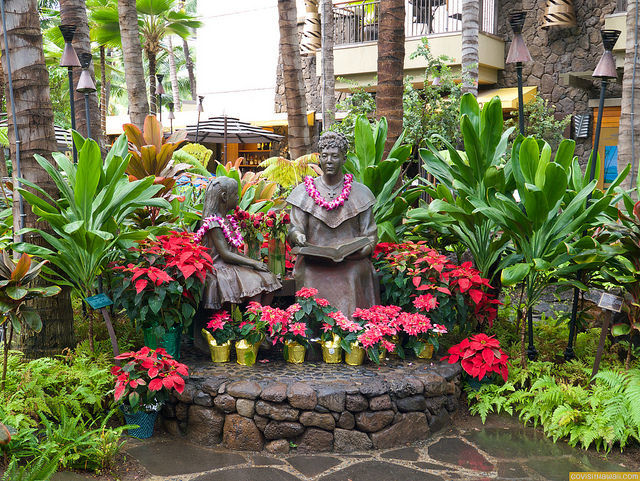 Is Christmas an expensive time to visit Hawaii?
Well, unfortunately, it is one of the most expensive and popular times to visit Hawaii according to hotel data research. Only New Year's Eve is more expensive.
How do you say Merry Christmas in Hawaiian?
If you'd like to wish someone a Merry Christmas in Hawaiian, you say "Mele Kalikimaka."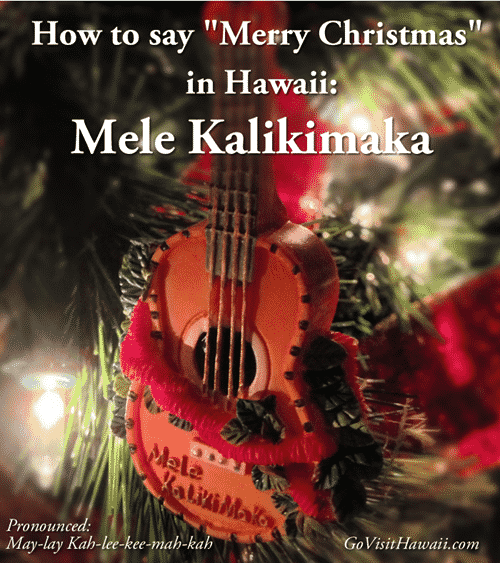 —
What do you most enjoy about Christmas in Hawaii?