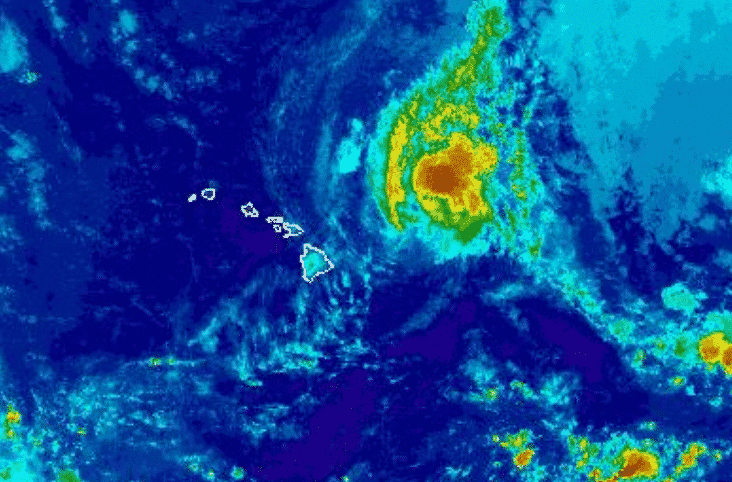 Historically speaking, hurricanes are unusual events in Hawaii — especially when compared to land masses near the Caribbean Sea, Gulf of Mexico and Atlantic Ocean.
In recent history, the 2018 hurricane season was fairly active. Lane, skirted around Hawaii and Tropical Storm Olivia actually made landfall in September 2018. Since then, there haven't been any tropical storms or hurricanes making landfall.
So, what should you know about hurricanes in Hawaii? Let's take a look at some frequently asked questions.
Are hurricanes in Hawaii really rare? How many hurricanes have made landfall in Hawaii?
According to this recent article, Why are are Hawaiian Hurricanes so rare, only three hurricanes and two tropical storms have made landfall in Hawaii since records have been kept. Those tropical systems are:
Unnamed hurricane in 1871
Hurricane Dot in 1959
Hurricane Iniki in 1992
Tropical Storm Iselle in 2014
Tropical Storm Olivia in 2018
So, since 1871 only three hurricanes and two tropical storms have hit landfall in Hawaii. That's  a 147-year span with only five tropical systems making landfall. So, yes, tropical storms and hurricanes in Hawaii are rare events, indeed!
Even though very few hurricanes have made landfall, other tropical systems have skirted near the islands. In recent years, Hurricane Lane (2018) and Hurricane Douglas (2020) came very close to the island but did not make landfall. Tropical Storm Calvin passed south of the Hawaiian Islands in July 2023.
Why are hurricanes rare events in Hawaii?
Per the this article, there are a number of reasons why Hawaii tends to be safe from frequent hurricanes. We'll quote a couple of the top points.
The Pacific Ocean is big and Hawaii is small. Per the article, "The odds of a hurricane colliding with 10,931 square miles of islands in the 62.46 million-square-mile Pacific Ocean are pretty small."
"The major reason that Hawaii doesn't normally get major hurricanes nearby is that there's a strong subtropical high-pressure system that sits just to the north, and that acts to steer [storms] straight west"
When is hurricane season in Hawaii?
Hurricane season officially spans between June 1st and November 30th.
When are the most active months for hurricanes in Hawaii's Pacific region?
Hawaii sits in the Central Pacific Basin. According to data charted by the University of Hawaii School of Ocean and Earth Science and Technology, the most number of hurricanes in the Central Pacific have occurred in August followed by September in second and July marks the third position. Note that the data relates to all hurricanes in the Central Pacific Basin as a whole. Only a fraction of those hurricanes came near Hawaii.
When are the least active months for hurricanes in Hawaii?
Referencing the same chart for the Central Pacific, note that there has never been a hurricane recorded in the month of June and very few in the months of October and November during hurricane season. Of course, the months of December, January, February, March, April and May are all outside of the official hurricane season, which makes the possibility of hurricanes highly unlikely to impossible.
Should I avoid planning a Hawaii vacation during hurricane season?
As we've already discussed, hurricanes are so rare in Hawaii, so the chance of you actually encountering one is unlikely. In our opinion, we wouldn't hesitate to book a trip any time of year — even in hurricane season. In fact, we have a trip booked to Oahu and Hawaii (Big) Island in October, which is in hurricane season.
What should you do if a hurricane threatens your Hawaii vacation?
A good first step is to check the Hawaii Tourism Authority website for any special alerts. These alerts provide useful resources with weather information, closures, airline travel waivers and more.
Where is a good resource to find out if a hurricane is in the Hawaii forecast?
First, we recommend you check the Central Pacific Hurricane Center's webpage to see what's on the horizon. In addition, here are some good, general Hawaii weather resources: