Aloha Friday Photo: Makai sunset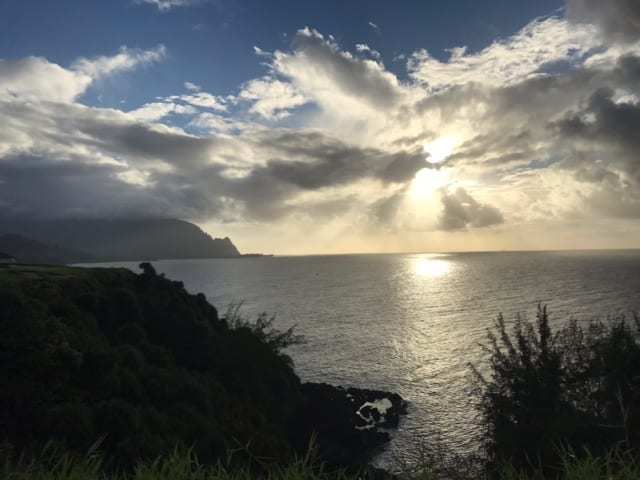 Mahalo to our sweet friend, Mary Wallace Wilson, for sharing this lovely sunset shot with us for Aloha Friday Photos. Mary Wallace visited Kauai for the first time last summer. Here's what she shared about this photo:
We caught this sunset from the Makai Golf Club in Princeville when we took the sunset golf tour. It was lots of fun even if we did have some showers- and a rainbow which stretched from the ocean to the mountains!
Happy Aloha Friday!