Aloha Friday Photo: Napili Bay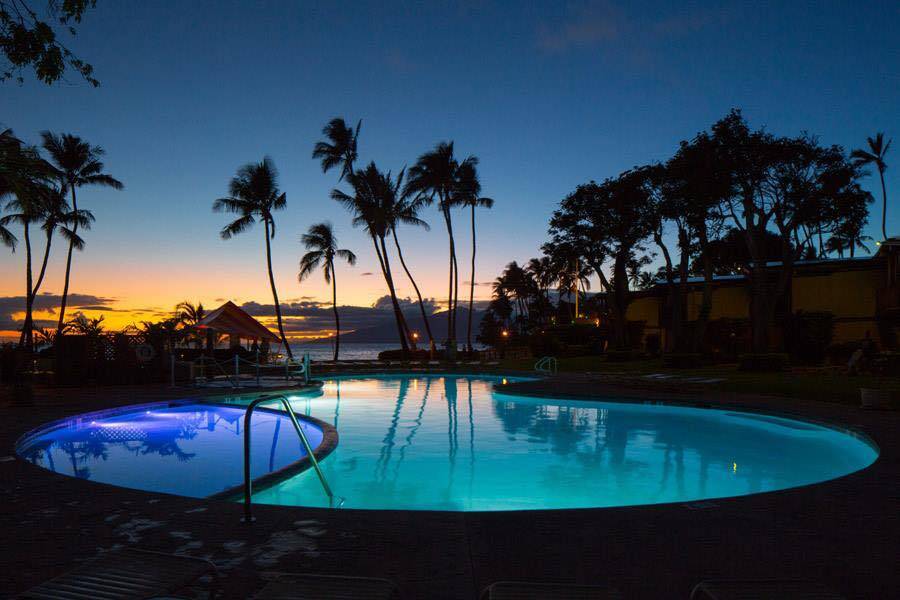 Mahalo to Jan Annin for sharing this beautiful dusk photo from her "favorite place ever" — Napili Bay, Maui — with us for Aloha Friday Photos.
What a magical time of day with the sun sending golden rays beyond the horizon, the tiki torches blazing and the pool reflecting the swaying palm trees. We could just stare at this photo for hours.
Happy Aloha Friday!