Aloha Friday Photo: Maui Rainbow Greeting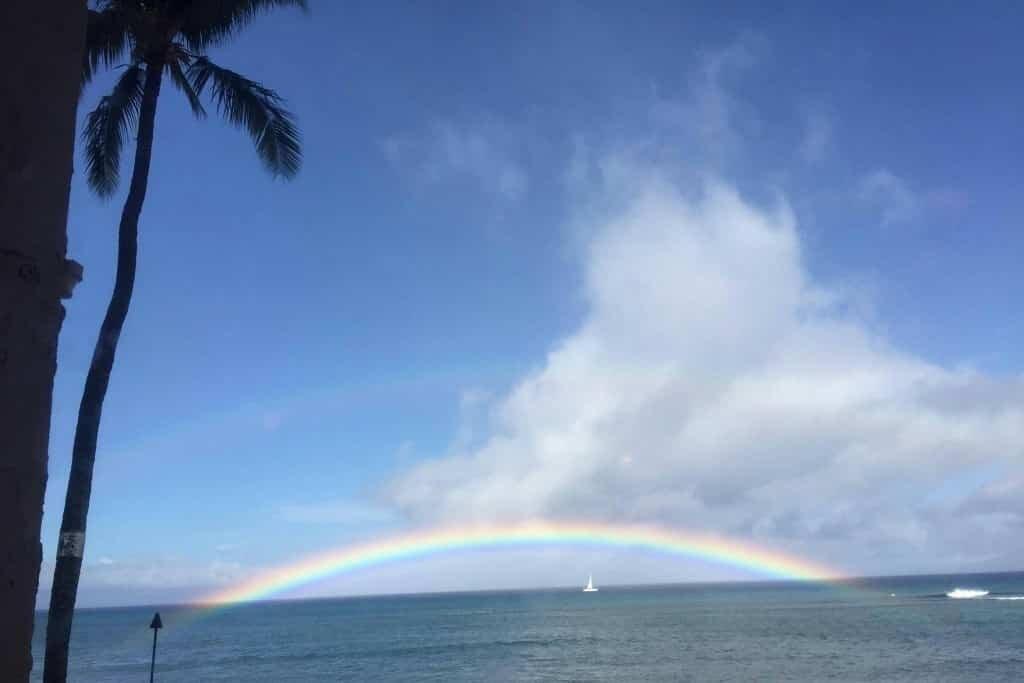 Mahalo to Linda Alba from Lynwood, California for sharing this beautiful Maui rainbow photo with us for Aloha Friday Photos. Here's Linda's description of how this rainbow greeted her during her recent return visit to Maui:
This is my 2nd time visiting Maui. The first time was 1980 and I really didn't remember much about this island. Maui is absolutely breathtaking! We arrived on August 12 2015. The morning of Aug 13 we were sitting in a room at the Royal Kahana listening to our orientation about the island. It had been sprinkling a bit and someone said there was a rainbow but not sounding too excited. I of course had to see the rainbow and THIS is what greeted me. The most spectacular sight I have ever seen in my entire life! I must have taken 30 pictues of this rainbow. This will forever be my most favorite photo EVER! Happy to share it with you
Happy Aloha Friday!