Aloha Friday Photo: Sleeping Giant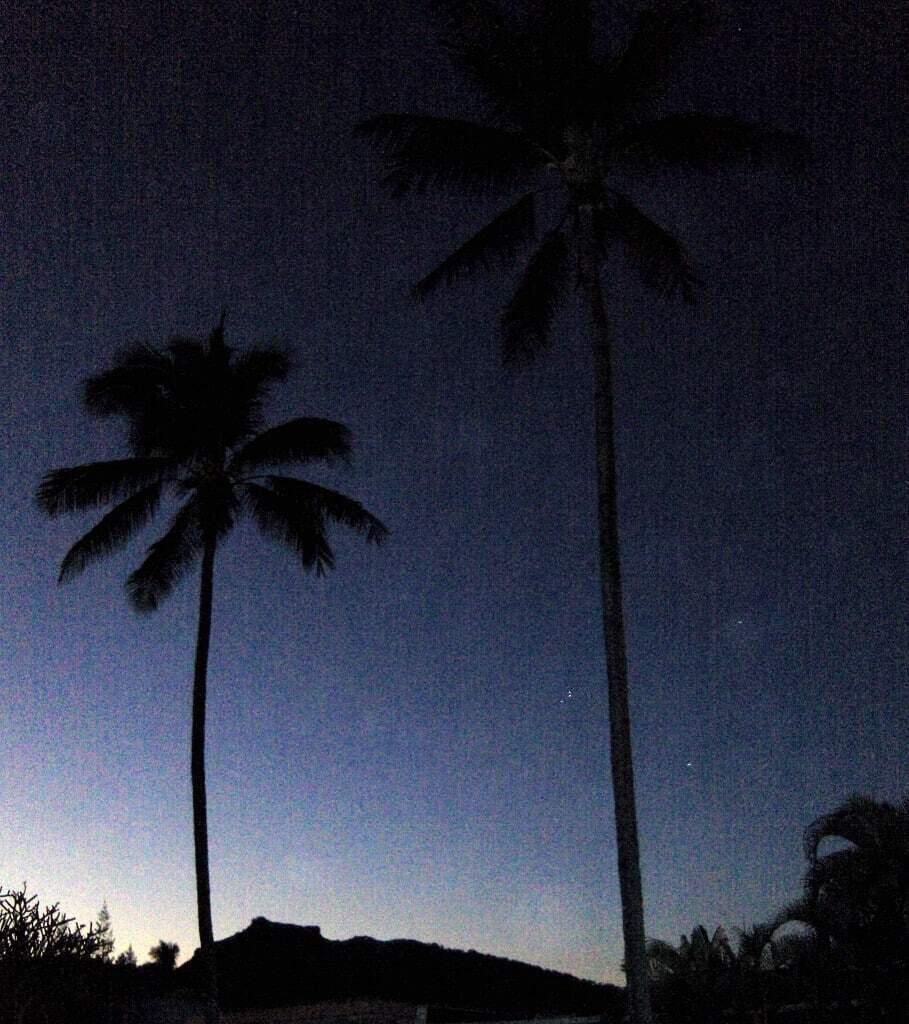 Mahalo to Nap for sharing this beautiful photo with us for Aloha Friday Photos. He took this photo of Nounou Mountain, which is also known as Sleeping Giant, during a recent annual visit to his beloved Kauai.
I've seen many nice daytime photos of Kauai's Nounou Mountain, but this twilight photo perfectly captures this sleeping giant of a mountain. The dwindling sunlight in the background provides just enough light to emphasize the Sleeping Giant's profile. The palm trees in the foreground and stars in the background also add to this peaceful view. Well done, Nap!
Happy Aloha Friday!