Aloha Friday Photo: Kaneohe Sunrise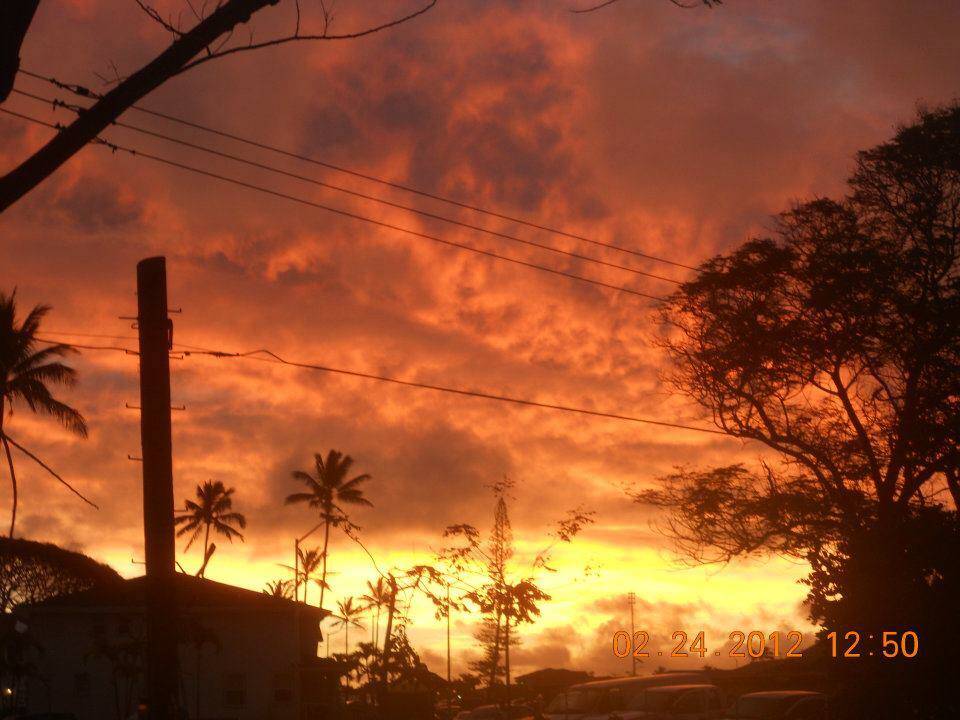 Mahalo to Diane for sharing this colorful sunrise photo with us for Aloha Friday Photos. She took this photo near Kaneohe Bay on Oahu while she was visiting her son who was based at the Marine Corps Base.
Diane had traveled to Oahu from Ohio and with the time difference and jet lag, she woke up early enough to catch sunrise. She describe this scene saying, "The sky looked to be on fire." She said that seeing this blazing sunrise will be a "forever memory" of her visit to Kaneohe Bay.
Happy Aloha Friday!