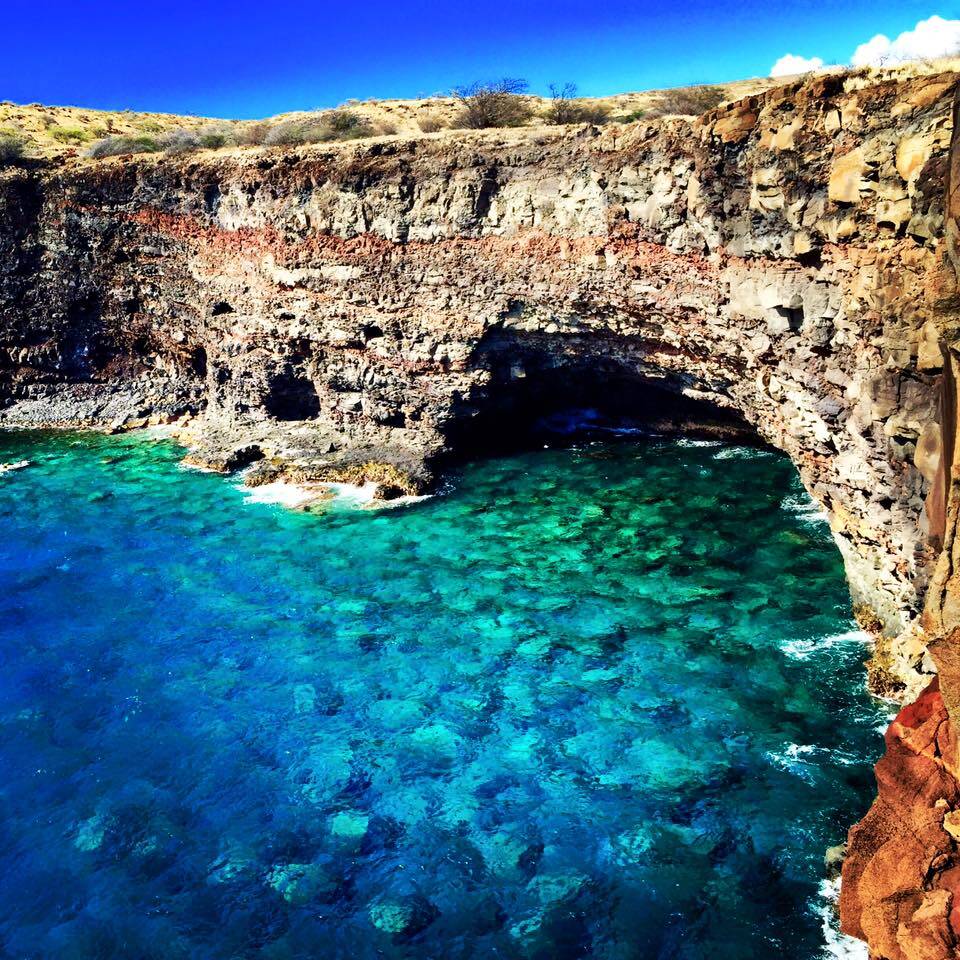 Mahalo to Tom Roelens, General Manager of the two beautiful Four Seasons Lana'i resorts, for sharing this striking photo with us for Aloha Friday Photos.
Tom loves to explore Lana'i and here's what he tells us about the site of his gorgeous photo — Kahekili's Leap at Kaunolu:
One of my favorite places on the island of Lana'i – as you look down from Kahekili's Leap, you see this amazing bay and snorkeling site with a beautiful cave along the second tallest sea cliffs in the world. It truly shows the many faces of Hawaii and the diversity of our islands.
We have snorkeled in this bay and can say it is a very special, peaceful and pristine place — a one of a kind. Ah, and now after viewing this photo and remembering our snorkeling experience, I so badly want to return!
Happy Aloha Friday!