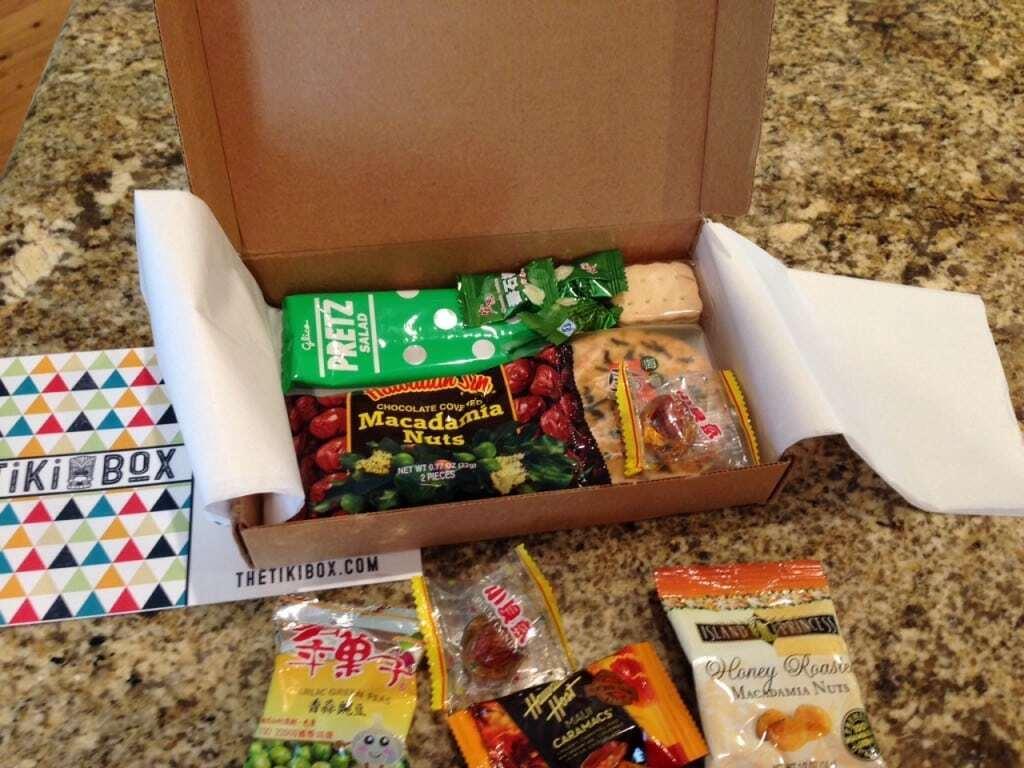 It seems that sample boxes are becoming super popular these days with more start ups offering sample boxes for niche interests. Well, as you've probably guessed, there are sample boxes for Hawaii, too.
We were recently offered a free box from the folks at The Tiki Box. We then purchased two more boxes to have a bigger sample size for review purposes.
A monthly Tiki Box costs $15 which includes shipping. The company is only shipping to the United States, though they are working towards expand and shipping to more locations in the future.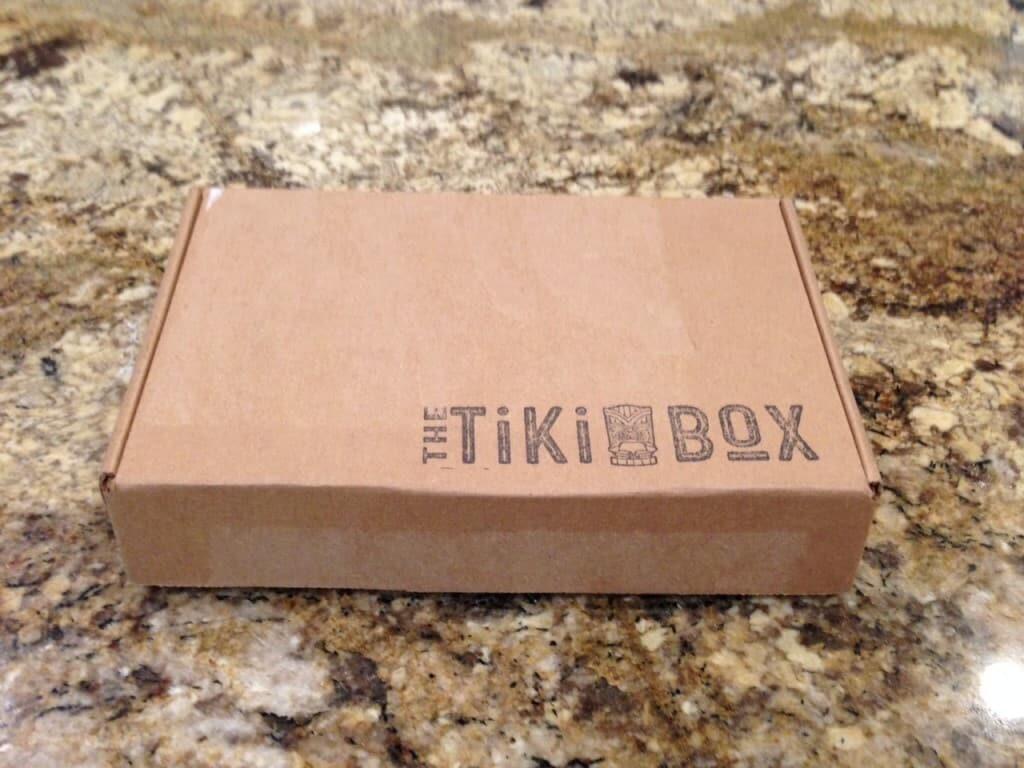 The dimensions of the box are approximately 9″ x 5.5″ x 1.75″.  The company manages to pack between nine to ten different products in each of these compact boxes. It is exciting to open each box to see what's inside each new box.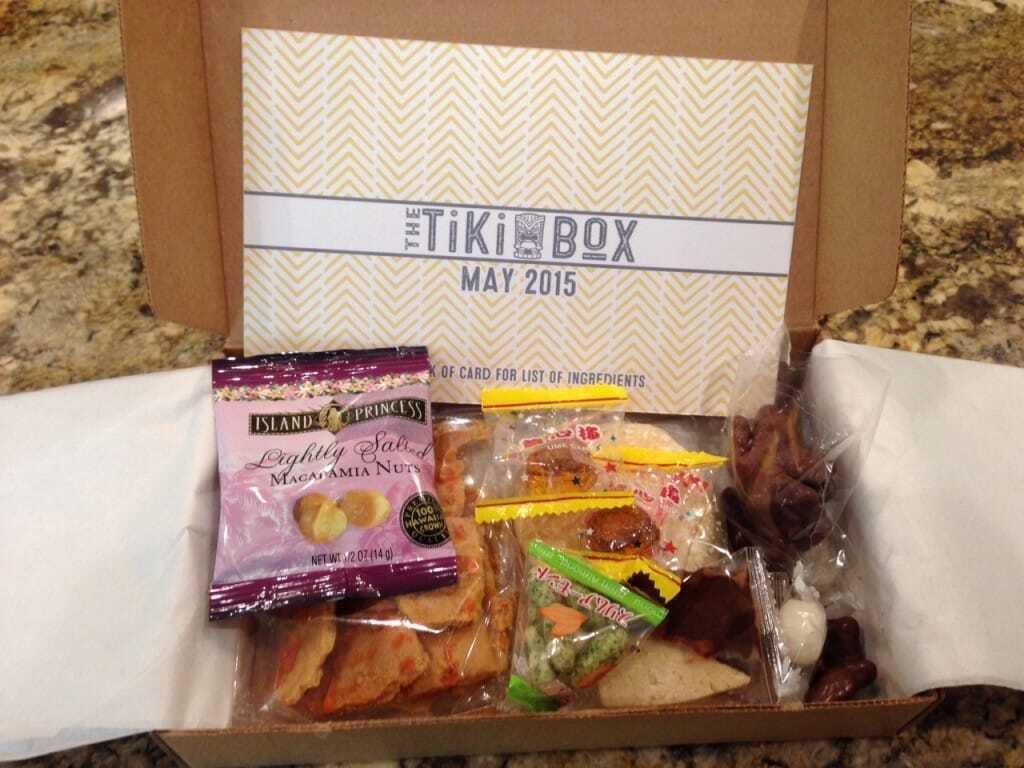 Each Tiki Box includes products from Hawaii as well as Asian snacks. From the boxes we sampled, there are far more Asian snacks than there are Hawaii-sourced snacks. At first, we found that ratio to be disappointing. Now we look at it as if it's a chance to discover new tastes from Asian cultures.
I asked the owner why they put such an emphasis on Asian snacks and this was his interesting response,
Because Hawaii is the melting pot of the Pacific and heavily influenced by the Asian culture, we feel it is important to include these Asian snacks to really give our customers a true taste of Hawaii. Think of it as a mix plate of snacks if you will.
Each box includes a card listing each item along with their ingredients. I've noticed that some of the ingredients in the Asian products include MSG, which is a controversial ingredient. I do try to steer clear of MSG to avoid migraines, but I did consume some of the samples that included MSG and I didn't get a headache. It could be that the samples are really only just bite-sized, so the MSG intake was so miniscule.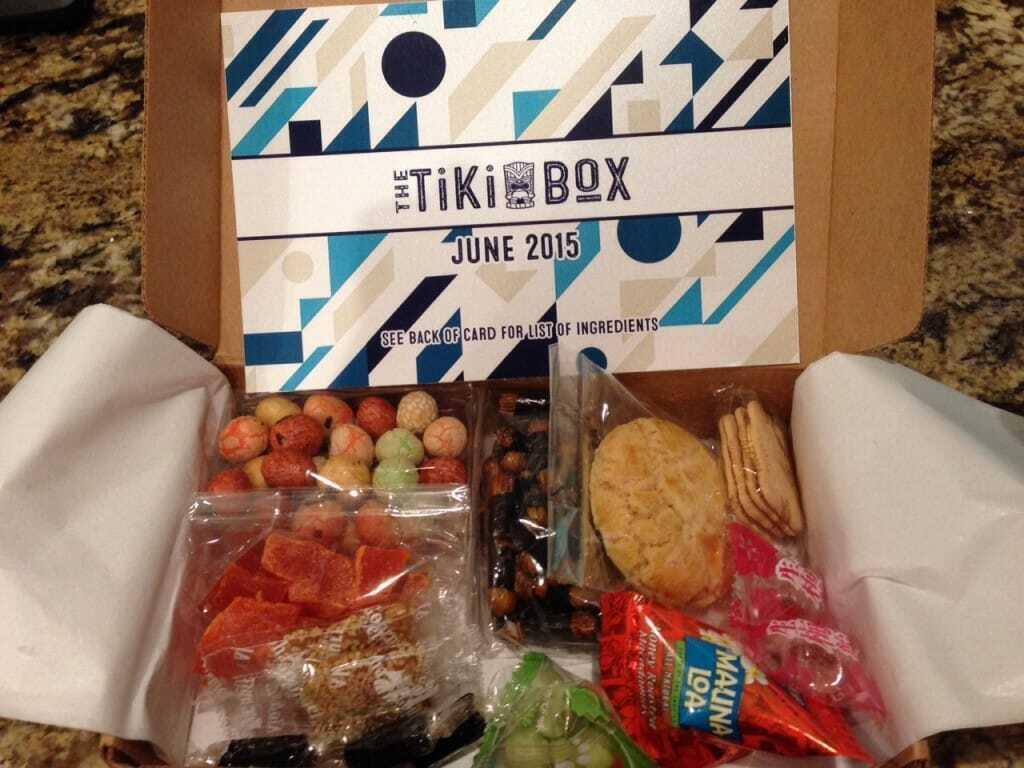 The samples are either big enough to share or if the packaging is in a small size, two of the smaller items are normally included. It seems to be sized for two people.
Here are the products from the boxes we tried:
March Tiki Box
Guco Pretz Salad
Shelly Senbei Rice Crackers
Island Princess Honey roasted Macadamia Nuts
Hawaiian Sun Chocolate Macadamia Nut Clusters
Beans Group Garlic Peas
Hawaiian Host Maui Caramacs
Diamond Bakery Lilikoi Creem Sandwich Crackers
Li Hing Mui Drops
Hong Yuan classic Guava Hard Candy
May Tiki Box
Shelly Senbei
O Hawaii Island Lava Passion Fruit Brittle
Island Princess Lightly Salted Macadamia Nuts
Island Princess Choco Mochi
Li Hing Mui Drops
Almond Crunch
Milk Chocolate-Dipped Macadamia Shortbread Cookies
Dark Chocolate -Dipped Macadamia Shortbread Cookies
Aloha Gourmet Coconut Candy
June Tiki Box
Almond Cookie
Mochi Balls
Mini Nori Arare
Aloha Gourmet Soft & Sweet Papaya
Wasabi Pistachio Crunch
Aloha Gourmet Pineapple Chewy Peanut Cake
Mauna Loa Honey Roasted Macadamia Nuts
Diamond Bakery Lilikoi Creem Sandwich Crackers
Clear Ume Candy
Aloha Gourmet Dark Kona Coffee Candy
Overall, it has been interesting to try The Tiki Box. I've tried products that I'm not sure I would have otherwise encountered. I would prefer a bigger emphasis on Hawaii-sourced products.
Have you tried The Tiki Box? What are your impressions?