Aloha Friday Photo: Birthday Sunset and Hula Pie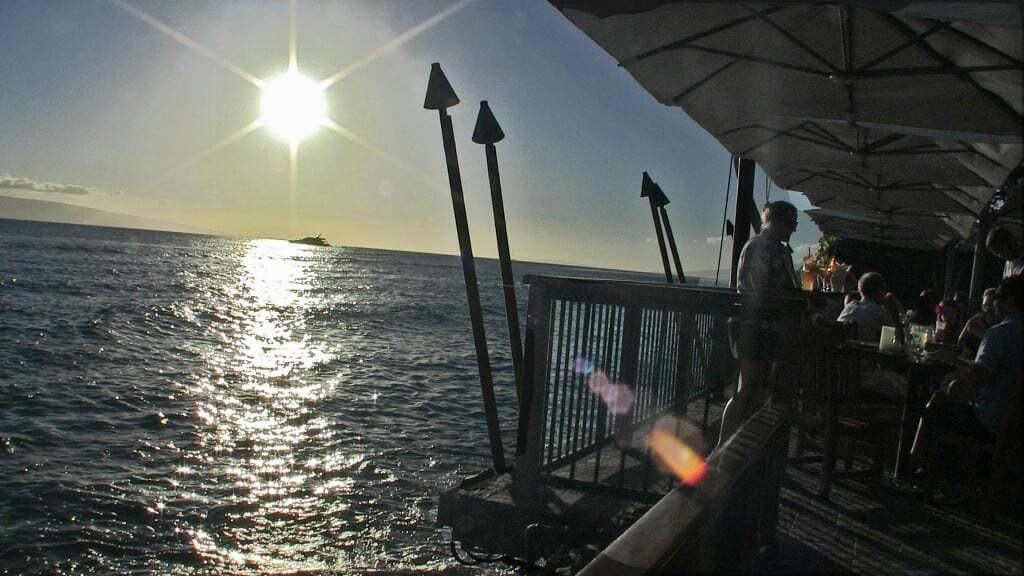 Mahalo to Laura and Marco from Milano, Italy for sharing this lovely photo and memory with us for Aloha Friday Photos. This picture was taken from Kimo's Restaurant on Front Street in Lahaina, Maui when Laura and Marco visited in August 2014.
As this nice Italian couple were celebrating Laura's birthday during their visit. They chose Kimo's for the birthday dinner where they were treated to this excellent sunset view and a birthday slice of delicious Hula Pie. In fact, Laura chose Kimo's specifically because they serve Hula Pie, which she described as excellent and huge and very sharable.
Kimo's is on our list of recommended Maui restaurants. Laura shared a little tip with us. She must have signed up for Kimo's marketing emails as they emailed before her birthday with a certificate to choose between a free appetizer or dessert with entree purchases.
Happy Aloha Friday!