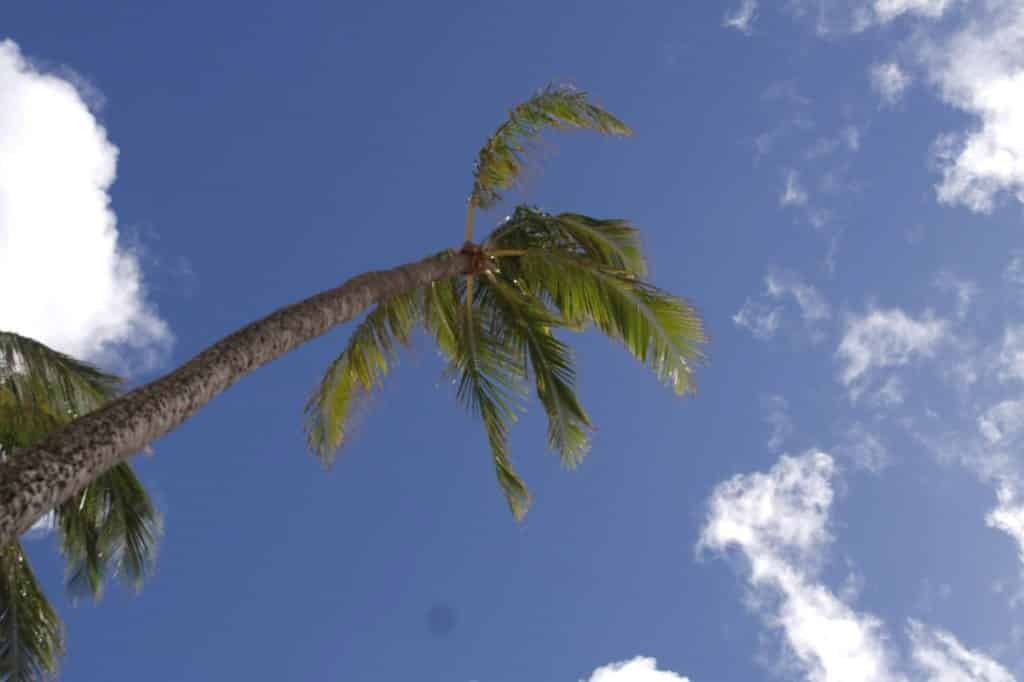 Mahalo to Tony Bartlett from the UK for sharing his photo for our Aloha Friday Photo series.
We love that this tall coconut tree appears to be reaching for the blue sky and the fluffy white clouds. We can almost hear the breeze blowing through the fronds and feel the warmth of the sun when we look at this photo.
Irresistibly, we always take a photo of the sky under palm trees when we're in Hawaii. We're glad Tony took the time to snap this photo and share it with us.
It's worth noting that since this tree doesn't have any coconuts that could potentially fall, it's safe to stand under it. See our post: Beware of Falling Coconuts for more information. The resorts usually do a good job of keeping the trees trimmed from falling objects, but in parks and non-resort areas, you should take caution.
Happy Aloha Friday!