Luxury Maui vacation living at Montage Kapalua Bay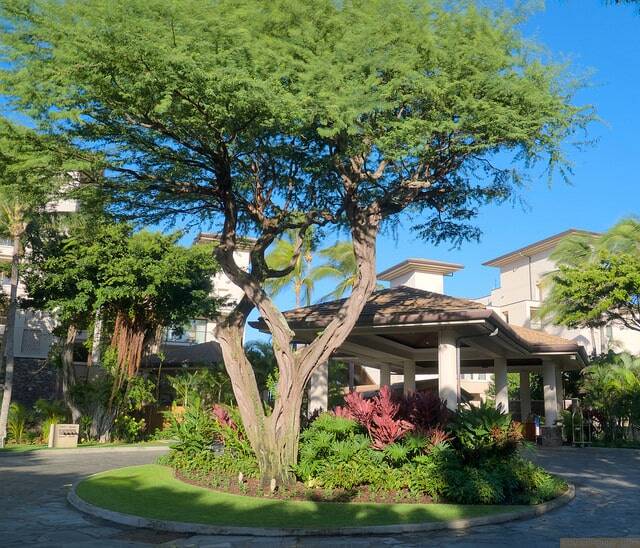 "I'd love to go back to stay at the Montage Kapalua Bay." I've probably said that at least a dozen times since our stay in October 2014. There are so many reasons why I'd like to return, but if I had to describe it in just a few words, I'd say that this residence-style accommodation provided all the conveniences and privacy of a home set in paradise, with all the amenities of a luxury hotel. It was trouble-free, relaxed, Maui vacation living.
Hawaiian culture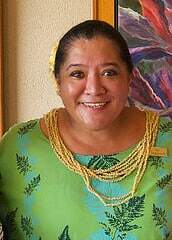 Montage Kapalua Bay is dedicated to sharing Hawaiian culture with its guests. One of the first staff members we met upon arrival was Silla Kaina, the onsite Hawaiian Culture Ambassador. Luckily, our room wasn't ready because we had arrived before noon. So that gave us the perfect opportunity to talk story with Silla.
Silla exudes a sincere passion to teach Hawaiian culture, so that visitors experience authentic Hawaii. After meeting with Silla, Andy and I discussed how impressed we were with her sense of responsibility to share the Hawaiian culture with visitors.
Silla welcomes guests to take complimentary lessons to learn the ukulele, lei-making and hula.
Stunning location
Montage Kapalua Bay is located ocean front along the dramatic coastline by Kapalua Bay. See this Google Map for location details. (Longtime Maui visitors may remember the location as the site of Kapalua Bay Hotel.)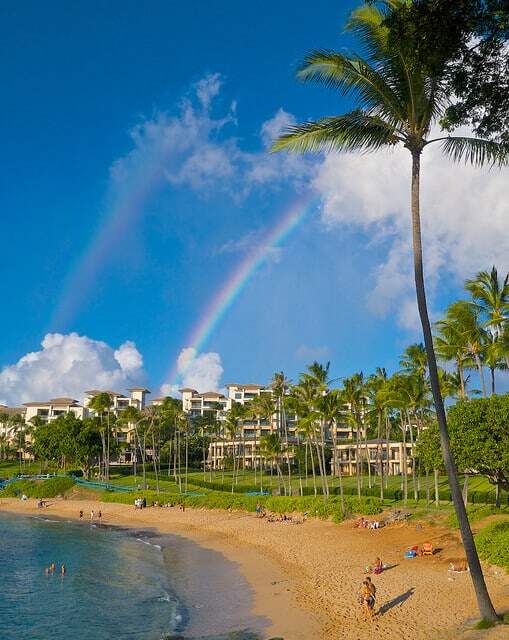 The pristine coastal scenery here can't be beat. There's a nice mix of sandy beachfront along with lava rock cliffs.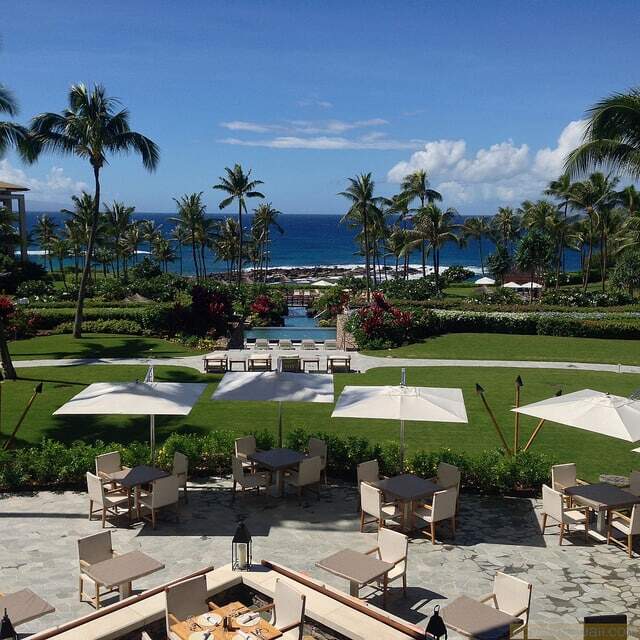 Kapalua Resort is one of our favorites in Hawaii. Kapalua's award-winning, crescent-shaped beaches, championship golf courses, elevated terrain and tall Cook Pines are some of its most distinguishing features. The resort also has some of Maui's top restaurants like the Plantation House, Pineapple Grill, Merriman's Kapalua and Sansei. Convenient shuttle services are available to easily get you around the resort. Click this link to learn more about Kapalua Resort.
Montage Kapalua Bay is a home away from home
A stay at Montage Kapalua Bay comes with all the comforts of a luxury home in addition to the services of a five-star hotel. The accommodations here are called residences rather than rooms. Each residence offers a full gourmet kitchen, washer and dryer (our 3-bedroom residence had a dedicated laundry room), dining area, living room and a spacious lanai.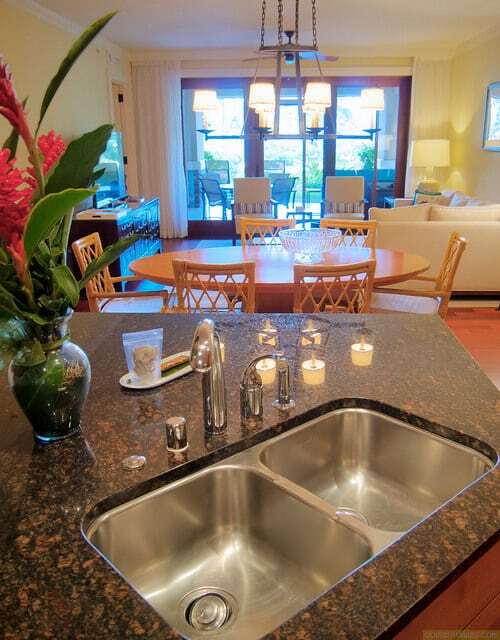 The kitchens include granite countertops, stainless steel appliances, full-sized coffee makers, Sub Zero refrigerator, a separate wine refrigerator and all the cookware and dinnerware that you need.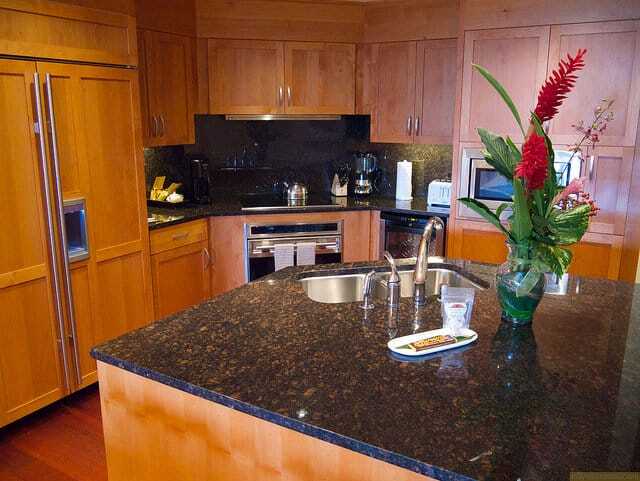 The master bedrooms have comfortable beds and plenty of drawer space, plus there's a large, walk-in closet for each bedroom as well.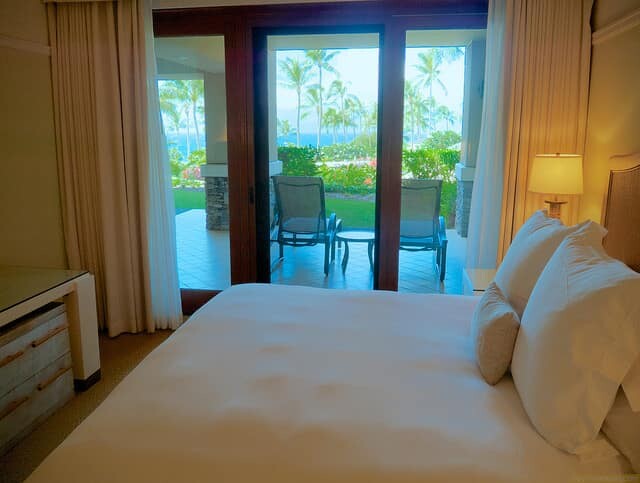 The bathrooms have oversized soaking tubs, a separate walk-in shower, separate water closet and double vanity. The cabinetry around the vanity had enough drawers to store our toiletries neatly away for a tidy look.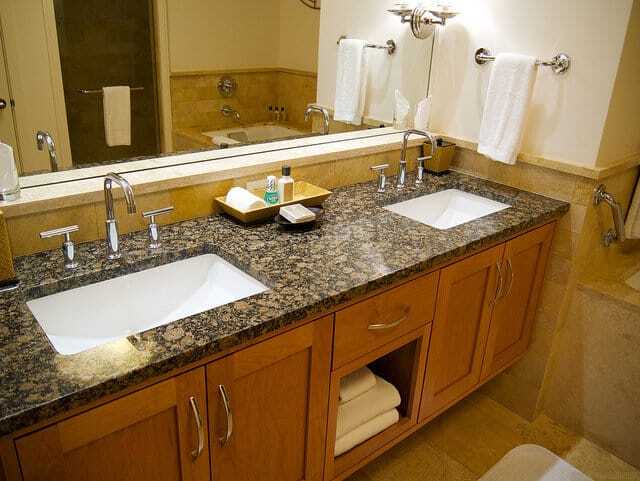 If you might be entertaining while staying at Montage Kapalua Bay, your accommodation includes a half bath.
Two-bedroom residences are ideal for two couples traveling together as there are two, equal master/owner suites with their own private bathrooms. For the three-bedroom residence, the third bedroom has two queen beds, that would be good for friends and/or kids.
The lanais (balcony/patio) are extremely spacious. We had seating for 10 in our three-bedroom residence.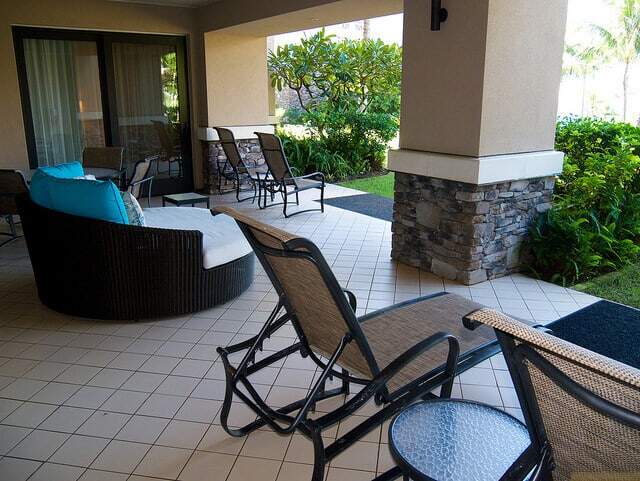 Beautiful pools and landscaped grounds
The gardens and pools at Montage Kapalua Bay are ginormous — especially considering the entire resort only has 50 residences in total. There was no shortage of cushioned lounge chairs by the pool at any point during our stay. We could always find a secluded spot to enjoy some relaxation — that was when we could tear ourselves away from our spacious lanai.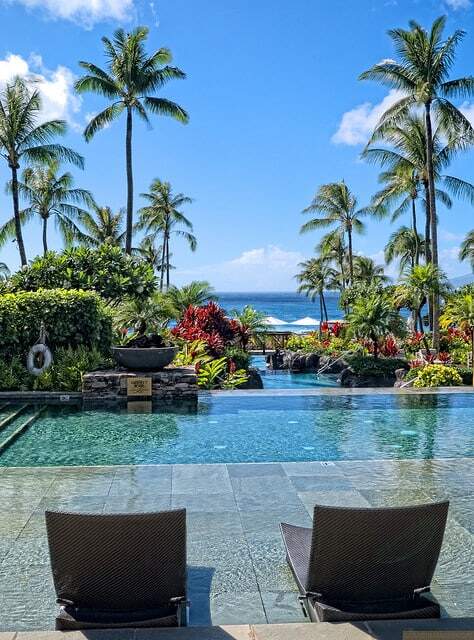 The resort is beautifully landscaped. Tropical blooms like hibiscus, ginger and plumeria thrived throughout the resort. We happened to be there while the white ginger was in bloom and the fragrance was intoxicating.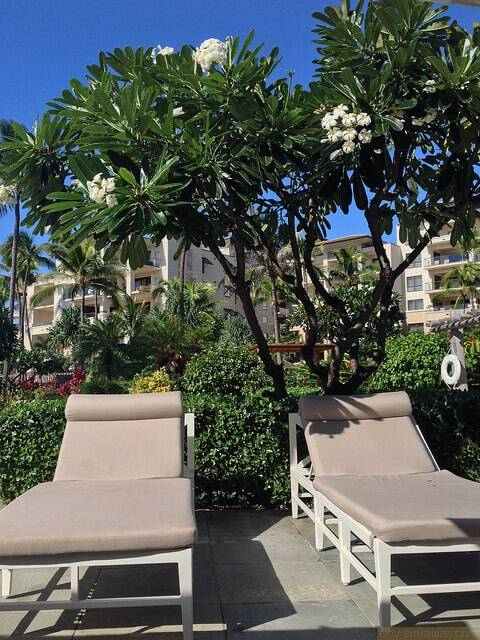 Beyond the norm luxuries
Montage Kapalua Bay exceeded expectations. Here are some of the noteworthy special touches that we noticed.
– The baths were stocked with generously-sized Antica Farmacista shampoo, conditioner, soap, body wash and lotions. The Ginger Citron fragrance was an excellent unisex, tropical scent.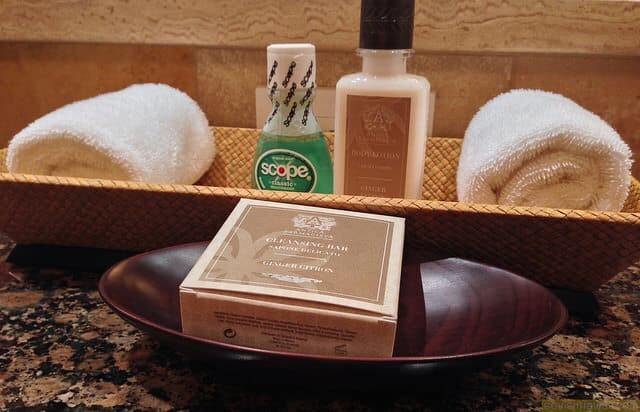 – The fridge was stocked with plenty of Hawaiian Springs bottled water and locally produced tropical juices. Individually packaged creamers for coffee and tea were also in the fridge.
– Two large bags of regular and decaf Maui-grown coffee were provided.
– Soft cotton waffle bathrobes and comfortable, memory foam slippers were provided.
– Housekeeping services were provided two times per day. The evening turndown service included a sweet treat of mochi neatly packaged with a card explaining the Hawaiian word of the day. Though turndown service is fairly common at most Hawaii luxury accommodations, providing a sweet treat is unusual.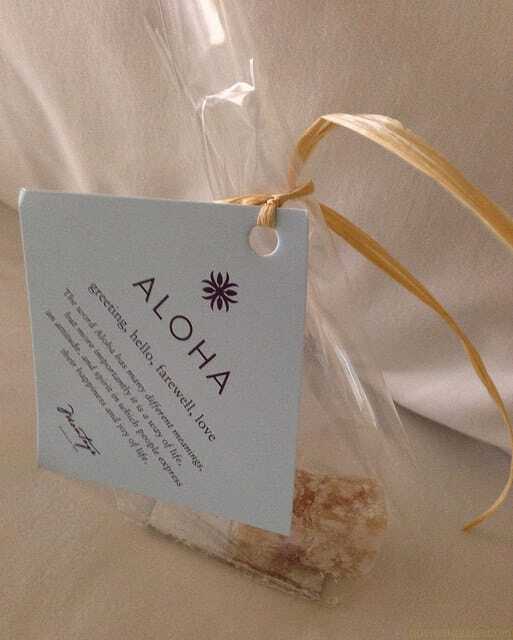 – The laundry room was stocked with laundry detergent and dryer sheets.
Spa
On a previous visit, we had the opportunity to enjoy Spa Montage Kapalua Bay and it was amazing! (See our review.) Guests of Montage Kapalua Bay have complimentary access to the spa facilities during their stay.
Services that are way, way above and beyond expectations
We were wowed by the service at Montage Kapalua Bay many times. Here are some examples:
– Before our stay, a personal concierge from Montage Kapalua Bay reached out to us via email to help us make the most of our stay. She recommended top restaurants and Maui activities. She offered to make dinner reservations and book activities. As seasoned Maui visitors, we really didn't need much assistance, but for first or second time visitors, this service can be invaluable.
– On the day of arrival, I had a terrible migraine headache with an upset stomach. My headache hurt so badly that I could hardly keep my head upright. Andy was starving for lunch and I was hoping I could try to get some ginger ale so that take some medication to ease the headache. We went to one of the onsite, pool side restaurants. I was barely coherent at the time, so when the waitress came to take our order, Andy explained that I had a migraine with an upset stomach and that I would only like a ginger ale, which I was served quickly. Then, when Andy's pizza was delivered, the waitress also brought a lovely bag of crackers, honey, soothing teas and anti-acid. It was so incredibly kind and thoughtful — and so healing, too! Along with the ginger ale, I ate a cracker with honey which provided just enough food on my stomach to be able to take my migraine medication. By evening time, my headache was gone and I was even able to go out to a beautiful sunset dinner.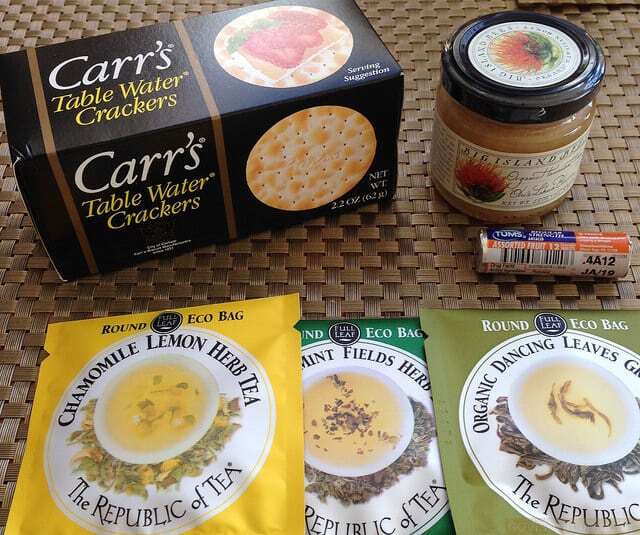 – The valet service was really quite impressive. Each time we called for the car to be brought to the front, we were asked if we needed water, directions and beach towels. As we'd get seated, the valets handed us our seat belts. They called us by name. On one return back to the resort, one of the valets asked if we needed any assistance as if we were just arriving to the resort for the first time. With so many people coming and going from the resort throughout the year, we didn't think twice about this very, very minor mix up. The next time we saw this gentleman, he called us by name and profusely apologized for not recognizing us, which made quite a positive impression. On the day we checked out, when we picked up the car from the valet, there was a beautiful hibiscus bloom on the dash along with hats, which was a delightful surprise.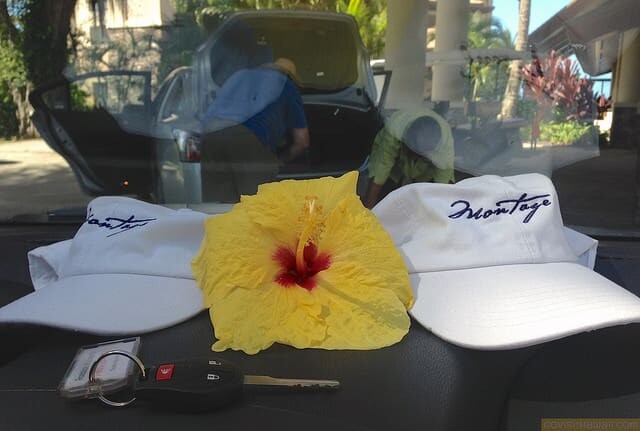 Video tour and more photos
Take our brief video tour of Montage Kapalua Bay and see more of our photos here.

Final thoughts
Montage Kapalua Bay impressed us and from the looks of their TripAdvisor reviews we're not alone. We do hope to return again someday.
Have you stayed at this resort? How was your experience?