Amazing Christmas Gingerbread Village in Waikiki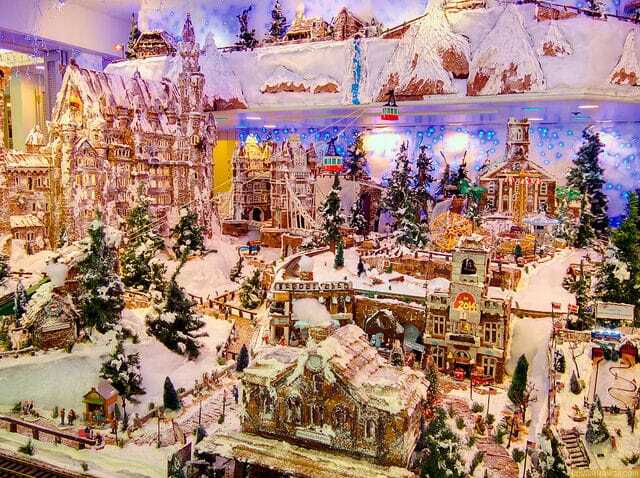 On our list of things to see and do in Waikiki at Christmas, we recommend a visit to the grand gingerbread village created and hosted by Sheraton Princess Kaiulani hotel. Once you step inside the hotel, the inviting gingerbread scent helps you find the village in the lobby area.
On our recent visit to Waikiki, we made a point to see this fairytale gingerbread village twice. We happily spent quite a bit of time admiring the details. It's truly amazing.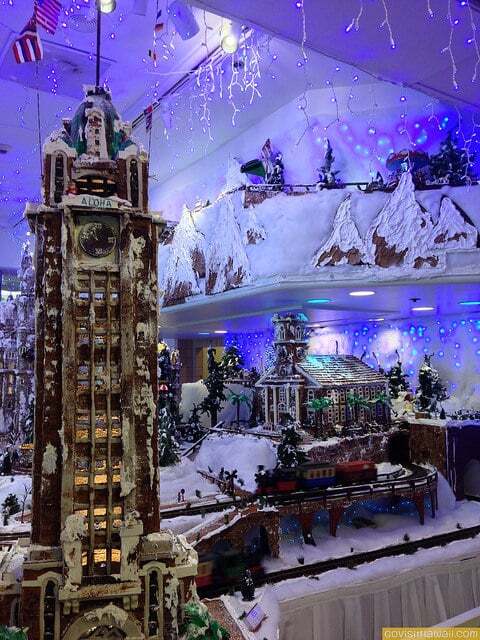 This sprawling gingerbread village features iconic buildings from around Hawaii — most notably Honolulu's Aloha Tower and historic Kawaiaha'o Church. This village also features famous European landmarks, such as the Eiffel Tower and London's Tower Bridge. This year's impressive addition is the majestic Neuschwanstein Castle, which is the largest structure in the village measuring 12 feet by 6 feet.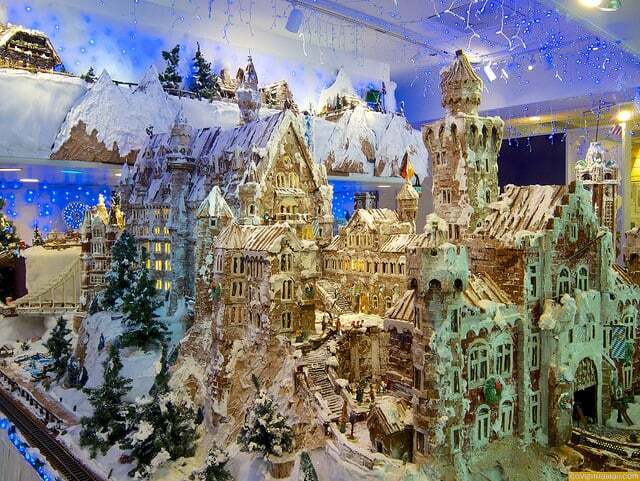 This village has some impressive moving parts. There are multiple train tracks and moving trains flowing throughout the village. There's even a ski slope with skiers swishing down the hill, a cable car and an active carnival. Check out our short (47-second) video which brings the village to life. (Plus the ukulele version of Silent Night that goes along with the video is so pretty.)

(Email subscribers, click here to watch the video from the blog or here to watch the video on our Go Visit Hawaii YouTube Channel.)
This edible village is made of more than 150 pounds of dark chocolate, 70 pounds of white chocolate, 250 gallons of icing, and as Chef Ralf Bauer and his team say, tons of Aloha. We thank them for sharing this amazing edible artistry with visitors!
This amazing gingerbread village will be on display through the first week of January.
View more of our photos.